June 2009
I'm a clingy mom. I'm feeling all barfy about driving my son to camp tomorrow. READ MORE >
Last night I saw Kristian Matsson, a.k.a. The Tallest Man on Earth, at the Troubadour here in Los Angeles.  Now, the Troubadour is a small venue, maybe able to fit 200 people; I sat on the balcony, front row, with a perfect view of Kristian's performance.  He was phenomenal.
I've been a fan of his work since I downloaded his album Shallow Grave, which I did immediately after seeing this performance. Everything beautiful in that movement — his energy, his nuanced mastery of the guitar, his apparent charisma, i.e. his heart — all of that was present and amplified last night.  He was one of the best live musicians I've seen.  And not only was his performance powerful, fun, surprising, intelligently structured — subtle variations and waves of change in tempo and amplitude that he utilized brilliantly, making each song seem to sing out in power that much more — not only was it all that, but he was also really nice to the audience, and highly alert, and gracious.
So if you haven't already, read up on Kristian (a native of Sweden) and listen to his music and see him live.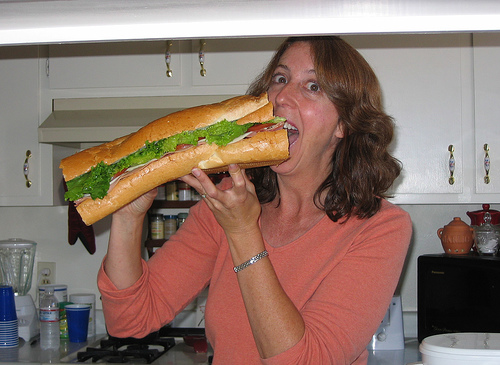 Twitter666 is a journal of twitter feeds from the normally seen and not heard. It is edited by Sam Pink and Martin Wall. Contributors so far are Bradley Sands, Chris East, and Nathan Tyree.
I like the feed from 'a big sandwich.'

Poor big sandwich.
You can pick whatever feeds you want to read from Twitter666 and just follow them. Other feeds include those of a press-on nail, Mike Tyson's face tattoo, a three year old, and a creepy old guy at the park. Or you can email Sam Pink and Martin Wall if you want to take part, add a feed, etc. They might let you. They are nice people.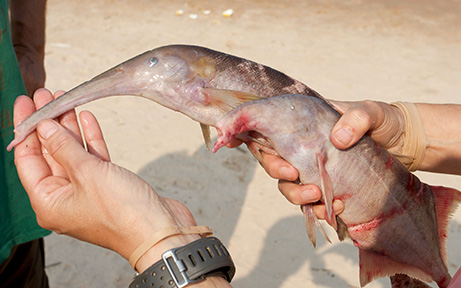 Uncategorized /
6 Comments
June 30th, 2009 / 2:29 pm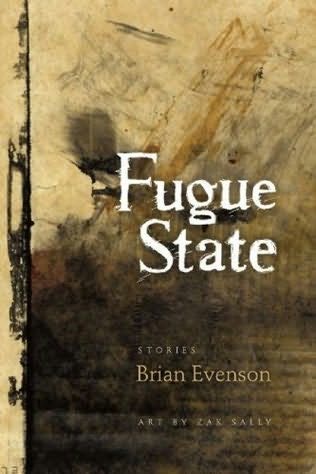 Tenth in the order of stories in Brian Evenson's Fugue State (which is officially out TOMORROW from Coffee House Press) is 'Ninety Over Ninety,' which originally appeared in New York Tyrant.
Among the several blackened modes of Brian Evenson, his comedy⎯heretofore only poked at from askance, and under another dark veil, in the earlier 'Mudder Tongue'⎯is another sort of shrift, that where his other stories might take noir stylings, hallucination, and paranoia, another, like 'Ninety Over Ninety,' takes from the slapstick and the comedic-approaching-profane.
Certainly, in Evenson's humor stories, the appeal is not only from his maintaining of a Kafka-ian eye in the face of strange ilk, but his simultaneously flagrant and pleasant-seeming attitude, in which foul things can be said and laughed at, perhaps like Todd Solodnz. It is interesting here too, at this point in the queue of stories, to find the meta-fucked black hole of the previous 'In the Greenhouse,' into this comedic blank so screwed it seems an intensified version of the current state of the frequent corporate ruin of art.
Uncategorized / Comments Off on Story by Story: Brian Evenson's Fugue State (10) 'Ninety Over Ninety'
June 30th, 2009 / 1:05 pm
I am watching tennis. People lose. They seem crushed. Matthew Simmons just wrote about, among other things, an article that wrote about an abortion. Which is funny, because I was thinking about the removal of things (which is different than a crushing of things, but I am super digressing here non-stop), from reading a short story called "Mirrorball" by Mary Gaitskill, (quote after the jump), where she discusses the removal of the soul. Which led me to think of "Love Removal Machine" by The Cult, (I always misheard the lyrics to say, "soul stealer" but it is actually "soul shaker". Oops. Also, I know the 80s shit is hard to deal with unironically, but I love that song.) Which led me to think of how I also always thought that this song, "Naked Cousin" contained the lyrics, "He's Ronny", like that was his name, the name of PJ's cousin, but no, it's "He's running". Oops again. READ MORE >