August 2010
Sean Lovelace
—
Does anyone here give a flying fuck about copyright when they make copies of _______ to teach students?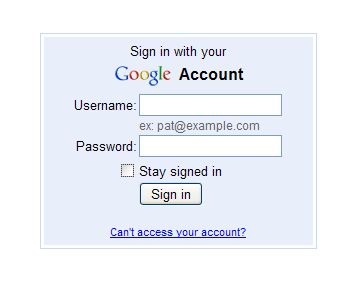 Folks at Google are probably not giving us a hint with "ex pat," short for expatriate, but I wish they were. Yes, the example provided is of Pat, or Patrick, who, like most of us, want to venture off east- or west-ward over seas to more exotic places — as critique of America, or simply for better food — but simply stayed, for a mortgage, career, relationship, or other thing one is supposed to have. The big bros Google and Facebook know your IP location at all times, and should those vectors point to your office, living room, or bedroom, then let's say it's not your fault, but the fault of this internet who re-wired us into thinking that 4 hrs offline is some venture into dark mysterious non-connected places. A text that isn't answered in 5 minutes is symbolic dust in the shape of a middle finger. True, the expatriate wouldn't be so free were it not for ongoing travel logistics one attends to over email, but the inadvertent "ex pat" username is a good reminder of the tethers to which we are bound by carpal tunnelled wrists. I went canoeing yesterday with co-workers who were freaking out because they hadn't checked their email in over 4 hours; some of us flipped, our cell phones and wallets floating down stream in neurotically sealed zip-lock bags. We came across a deer carcass who, from the degree of its decomposition, hadn't checked its email in like 14 days. Holy shit, the river went.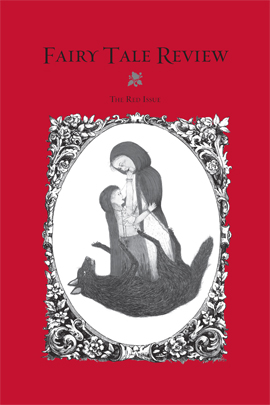 This just in: Fairy Tale Review Press books are now available at Weightless Books for a staggering $2.99 a pop. You'd be silly not to get one. You could get the venerable Johannes Goransson's Pilot or the stunning Ashley McWater's Whitework, or heck, since I'm cravenly self-promoting, that's what the tag below says, you could even get my book.
And wait! There's more! Next week, all issues of Fairy Tale Review will be there, just one little click away from your satisfaction.
Uncategorized /
8 Comments
August 31st, 2010 / 1:38 pm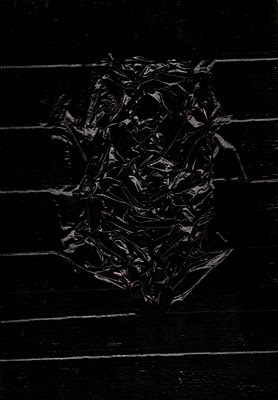 More incredible work at Kier's blog.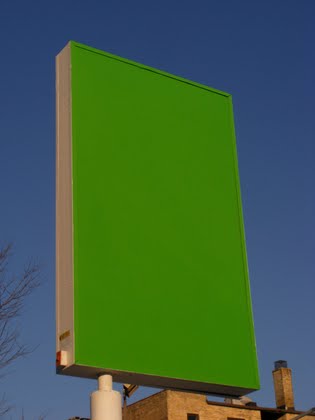 In an attic in Riverwest, a Milwaukee neighborhood that is my favorite neighborhood anywhere, brothers John and Joe Riepenhoff founded the Green Gallery. At its start, the gallery was a regular-sized room where they showcased their friends' work. That was around 2001. Now the Green Gallery has expanded to two buildings, and John is active with art happenings across the globe, with Milwaukee International.
Recently the Green Gallery bros have started putting out books, with their recent offerings: Nicholas Frank's The Sound of the Horn and Paul Druecke and Claire Readig's The Last Days of John Budgen, Jr. I read Frank's short novella in one sitting and loved it. At first I wondered if perhaps the tone was overly-formal, or too "Kafka-esque," but there aren't any holes in Frank's serious prose. It's a good story (about an accident that results in a car horn that won't shut off) and it has stayed with me. I recommend grabbing one – if you can find a copy. That isn't easy because the books are meant to accompany art exhibitions and there's no web presence (remember that?).
Are these the only two books? Are there more in the pipe? READ MORE >
Uncategorized /
8 Comments
August 31st, 2010 / 11:35 am
Check out Spine Road —
I like it
here's Issue One
here's Issue Two
Uncategorized /
6 Comments
August 31st, 2010 / 10:44 am
Reynard Seifert
—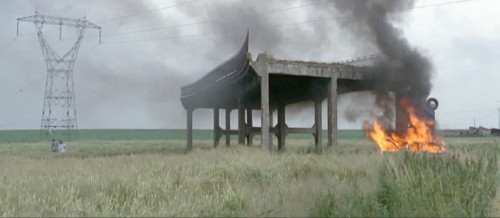 Jean-Luc Godard still cannot be reached
about this honorary academy award thing, his.
Slow-running hands rappelling sides of faces,
will he stick it? out. Will he tell them where to?

I have a new minibook. You can order a copy now. If you want.
There's some black metal in it. And three short stories.
UPDATE: Can I just point out how awesome my name looks as a black metal band logo?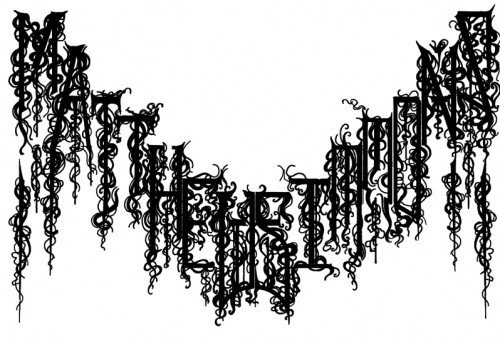 Uncategorized /
71 Comments
August 30th, 2010 / 3:13 pm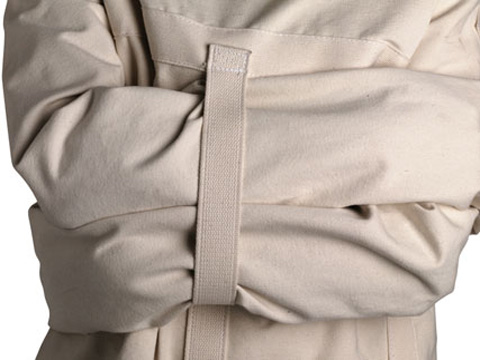 In Madness & Civilization, Michel Foucault says:
The novel constitutes the milieu of perversion, par excellence, of all sensibility; it detaches the soul from all that is immediate and natural in feeling and leads it into an imaginary world of sentiments violent in proportion to their unreality, and less controlled by the gentle laws of nature. (219)
If Foucault says this about readers of novels, just think about what it means for writers of novels.
5. A class reading list, to be good, really needs to elicit only one thought from the student (s): I didn't even know you could write this way. I mean to say the list should liberate.
14. New Diagram. It smells crunchy and tastes like running past goats.
3. Godin is coming out of retirement so watch your face.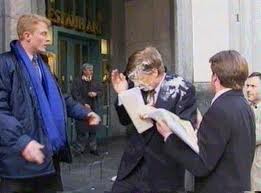 99. When people are crimped in one of the various poetry scams, is it best to tell them or best to let them purchase a framed copy/recording/anthology/conference fee? Do scams have validating aspects? I used to tell people. I now let them fall into the web because I feel the web is pretty harmless (no one is actually eaten) and they usually struggle their little selves out eventually and maybe realize spiders will poison and mummify self-esteem, naivete, and cash.
1. Opinion: People just don't get Krazy Kat.