May 2010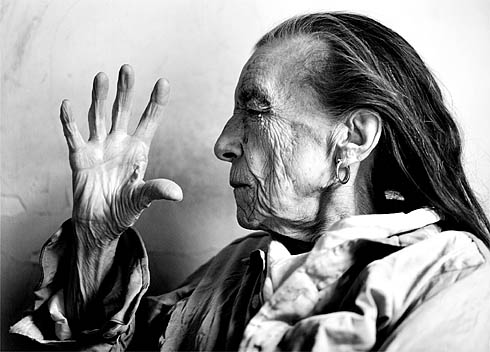 Louise Bourgeois, RIP, 1911-2010
Blake Butler
—
If you're writing an email to a magazine inquiring as to the status of your submission, the answer is they ain't gotten to it yet.
Ryan Call
—
The 20 Under 40 Pick 'Em Contest is now closed due to The New Yorker's putting the June 7th issue online for subscribers. I'm closing it one day early to make sure we're fair to those who submitted entries a while ago, just in case the list is included in that pay-walled content. When I can finally see a copy of the list, I'll go through the entries and post the winner's as soon as possible. Thanks for playing. Also, Lily's post below reminded me to add to the prizes one tiny, unused Moleskine. UPDATE: Mike Young tells me the list isn't actually out yet (he checked the issue online), so I'll leave it open until the original deadline, 11:59pm tomorrow. Sorry for the confusion.
I think you might like it.  Here's the trailer.
Since the DVD of Elias Merhige's amazing film is kind of rare now, I believe, you can watch the whole film here.  If you're feeling like being altered now.  Happy Memorial Day.
I used to be in a writing group, there were three of us (I'll name one F and the other K because they may or may not want me writing about them publicly), all women, professors in our mid-twenties to early thirties, with at least one book published, and drastically different writing styles, and it was the radical range in style that made our group function: there was no secret animosity, no competition, we read and respected each other's writing, worked towards doing what we wanted to be doing. This group functioned how a writing group ought to function, at least to me. Then, of course, as things go with the academy, we scattered. K got a TT job. F and I stayed put in South Bend. But the group dynamic wasn't the same, since we lost 1/3 of our membership, and eventually, I left too: up north, with my partner, who's here for grad school, and I'll start grad school in the fall too, in Geography, a move away from writing entirely.
But back to my story, I tend to wander: We used writing group time to "workshop," absolutely, but between stories, we'd talk about process. Both K and F write primarily by computer, though they always have a notebook handy, in case they get ideas. Maybe, let's call it, a hybrid type of writing, relying mostly on laptop. I write by hand, usually a whole draft or most of a draft, but I transfer to computer every day or three. We talked about that for a while, the difference between these two modes of composition, and—I'm getting to my point, slowly, but I assure you, I'm getting there—then, we talked about paper.

We all write in Moleskines, typical, cliché, we can admit that. Here's the difference though: F writes on blank paper, K on lined, and I write on graph paper.
Alec Niedenthal
—
The newly translated collection of Thomas Bernhard's prose, aptly titled Prose (Seagull Books – August 15), should be anticipated as a major literary event (or at least as a book to celebrate). Whenever readers of the future want to recommend a Bernhard to start with, I hope that it will be this one. It's possibly the most deranged, compact and dangerous performance I've seen Bernhard give, a performance somehow polyphonic within Bernhard's singular voice that's always, to often brutal and hilarious effect, dashing behind itself only to expose its weaknesses again and again. Here Bernhard is a tightrope-walker like no other. And, of course, the translation is gorgeous. More soon.
Not just Dennis Hopper, but also Leslie Scalapino, she was a marvel.