January 2012
There is an actual space between fiction and nonfiction. We, these here folks, should squat it/sit thar/inhabit this space, if anyone. What/Where is that space? I've been thinking on it. What u say? I'd like to see more writers in that space.
Here is an opportunity to store your firearms (or umbrelli?) underground. 2012, people.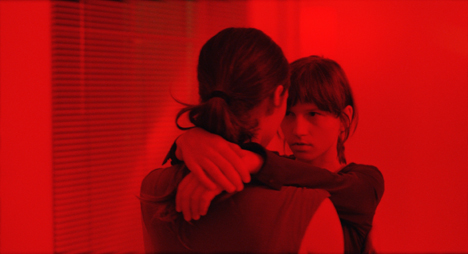 Also: When you take ibuprofen, what do you take, 2-4 tablets? Or more (barbaric yawp goes the duodenum)? Just pondering.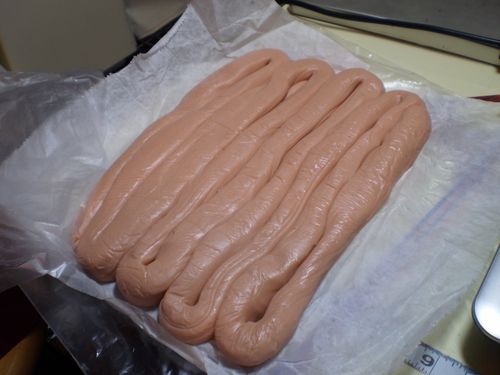 [matchup #45 in Tournament of Bookshit]
There's nothing wrong with always being visible on Gmail chat, except that it comes off as pathetic. Talk to me, talk to me, won't you please talk to me? Yes, I am the asshole who will talk to you, because you're available, because I'm available too, not available like single but available like I've got nothing else happening in my life, or maybe I am available like single and you're available like single and then it's triply pathetic because we're talking on the screen and maybe we're flirting, maybe you say something clever about writing and I say something clever about writing and we're both smug with our cleverness, because we both know when we meet face to face at some shitshow like AWP that we'll both be too awkward to squeeze out a two minute conversation, much less a two minute romp in anyone's hotel room.  READ MORE >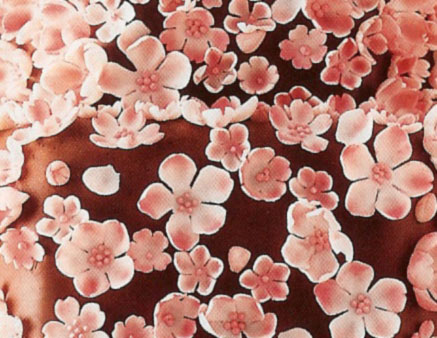 [matchup #44 in Tournament of Bookshit]
I'm pretty sure that Chili's is really fucking gross. In fairness, I don't think I've been there in over fifteen years or so. I've been riding that wave a lot of us are on, where I justify my lack of actual political actions by my worldly, educated decision making and feeling like it is something akin to "personal protest." I eat organic kale often, and I feel superior packing it in my reusable tote, is what I'm saying. However, Chili's has one thing that self-congratulation does not– the Awesome Blossom, which, for the sadly uninformed, is a "bloomed" and deep fried sweet onion with a dipping sauce topping out at 2,710 calories that often sparks large waves of passion and controversy. The texture is oddly light and easy to digest, a hint of spice in both the breading and the sauce. It finishes on the palate as a well-balanced dish, surprisingly light on the acidity. Once, when I was about ten, I remember my sister attempting to order an Awesome Blossom as an entrée for herself. It left the family with disturbing questions to answer. Will she also be eating her fair share of the Awesome Blossom ordered as its proper course, an appetizer for the entire family? Could this possibly sustain her for the rest of the night? Etc. etc. etc. READ MORE >
Melissa Broder
—
Is it the fall of the roman empire for litblogs? Has the empire already fallen? When did it fall?
What makes you laugh? There was a book reviewed recently in the NYTimes that dealt with the science of revulsion; do you think there is a science to what ignites our different senses of humor? Do you think it could be chromosomal or is it strictly learned? Does anyone else feel sad or depressed when they watch Seinfeld? When Kramer enters a room and everyone laughs, doesn't it just make you want to cry? Why don't you find the same things funny as many of your friends? When a fat kid falls down and someone gets it on video and puts it on youtube, is that funny to you? How much of what we deem funny is enmeshed in some idea of power? Of (first) relief at not being the one laughed at, and then a growing delight in the privilege? Are we so lonely that when Kramer walks into the room we feel less alone and so we sigh with relief, the sigh which can be a kind of laughter? Or is Kramer walking into a room somehow "legitimately" (scientifically?) funny? READ MORE >
1. THE DICKINSON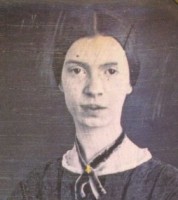 Instructions:
* Never leave the house.

The downsides:
* Psychic fracture (this could happen at Cornell too)
* Your boo marries your brother (this could happen at Cornell too)
The upsides:
* Hot letters
* Yellow ribbon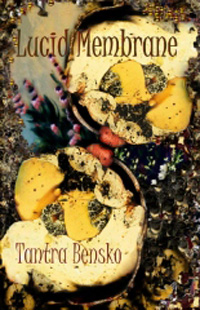 Lucid Membrane
by Tantra Bensko
Night Publishing, 2011
180 pages / $24.99  Buy from Amazon
The Cabinet of What You Don't See
by Tantra Bensko
ISMs Press, 2011
40 pages  / $5.00  Buy from ISMs Press
"Awake from dream, the truth is known: —awake from waking, the Truth is—The Unknown." – Aleister Crowley, The Book of Lies
In the delicate balance of dream and reality lies the annihilation of illusion. Tantra Bensko's sensual unveiling relates to the intelligence of crystals. She is adept at the unknown: dreams, twilight language where thought relates to the imaginal, emblematic of the seer's paranoid awareness and lucid view. The lucid aesthetic is kaleidoscopic and freewheeling in its engagement with metaphysical realities that extend far beyond the realm of fiction and delve into the heart of energy, and the imagination itself. Cosmic and personal, the molecular weight of the hermetic text manifests itself through capricious and fanciful dreams through Bensko's steady and remarkable vision. These stories are inextricably tied to alternate dimensions and mental travel, skirting at the edges of the astral plane, and Bensko desires the astral form here—in life, so that great fruits may come. Bensko writes, "I wish the people I'm living with, on my own invisible frequency, could understand that I am weaving myself through their cells, through their dreams, their breath, their love." It is with sweetness and an alien lucidity that these stories exist. Like the labyrinthine explorations of Borges—echoes from the invisible drift into the unaware oceans with mysterious interpretations of shape and tone, stained with colored language. In Bensko's stories ethereal waves skim over the astral surface between the world's heart and all that bleeds. Emanations of some imperceptible astral dust covers all things, in the shimmering shadows of formless force – giving it shape, with lucidity and spirit. Like shadows – like a mirror – space, sound and color interact and create a dynamic that denies any nostalgia for conventional structures through a manifestation of the unseen.
Here's a very nifty site collecting "year-end best of" lists for 2011 (in albums, songs, movies, and books). The movies section includes lists made by individual critics like Andrew O'Hehir, A.O. Scott, J. Hoberman, Jonathan Rosenbaum, Kenneth Turan, Manohla Dargis, Roger Ebert; artists like Dennis Cooper and John Waters (there's a pairing!); organizations like the A.V. Club, the AFI, and various critics circles; and journals like Cahiers du Cinéma, Film Comment, and Sight & Sound (whose own top 10 list is a compilation of 100 critics). Well … that's a lot of data! What story can we tell from all of it?
[via Vanessa Place's facebook]