December 2012
Peter Tieryas Liu (and Angela Xu) made this video review adaptation of his review earlier this year of Kristine Ong Muslim's We Bury the Landscape. Check it out: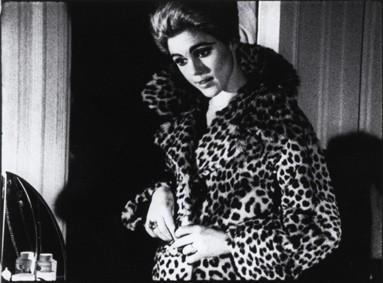 I intended to spend today (29 Dec. 2012) staring out the window and starting a list of all the reasons why kitties were superior in every single way to humans. However, my plan was pummeled to pieces when, through Facebook, I came into contact with Nina Power's review of Tiqqun's (trans. Ariana Reines) Preliminary Materials For a Theory of the Young-Girl. I am a boy. I like monster trucks and Arthur Rimbaud. But, even though I'm not a young girl, I still contain an awful amount of admiration for how Tiqqun (a French collective of theorists and artists) depicts the young girl, and I did not appreciate Nina Power's patronizing, neo-liberal evaluation of it.
So, now, I am impelled to illuminate the wrongness of her ways.
2012 was a great year for reading, the best in recent memory and lot of the great books I read came from small presses. Eleven stood out, even among a great group of books. I won't say these are the best because that is an arbitrary, fleeting designation. These books are my favorites–ones I keep going back to because of a story or a poem or a turn of phrase that has lingered. These books are examples of beautiful writing that does more than appear on the page.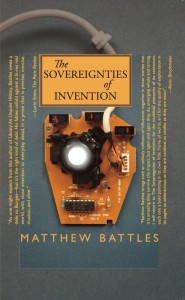 The Sovereignties of Invention by Matthew Battles

Part 1
I recently finished Marcel Proust's seven-volume novel In Search of Lost Time. As I read the last sentence, which appropriately ends with the word "Time," (clever Proust, very clever) I felt a range of unexpected thoughts and emotions. I knew that I deserved the biggest cookie in the world. I also wanted a sign from the universe to acknowledge this labor of love, because I could be sure as shit that no one else in the world would really care about this personal accomplishment. I just wanted to brag and walk around the city, challenging people by saying, "Hey, I just finished the longest novel ever, what, do somethin!" though I realized that most people would laugh at my pretentiousness. So, instead, embracing the dorkiness of the endeavor, I write about my experience and will wait for the countless plaudits and emails to race my way. Here we go! (Disclaimer: If I sound a bit oh-look-at-me pretentious, please forgive me, I deserve something for this effort. LET ME HAVE THIS.)
Some context/backdrop: Proust and his posthumous publishers split up his over 3,000 page novel into seven volumes. That comes out to over 1 million words, and if you've ever tried to read any of his volumes, you know the most prohibitive parts are the never ending sentences and paragraphs. You need to forget about that frequent reinforcement you get in reading that comes from the end of a sentence, paragraph or chapter. This in no way exists in Proust, and you need to give up any expectation of those consistent reinforcements that allow us to finish long literature. This takes time to get over, and I don't know anyone who can say that the beginning of Proust was smooth or easy sailing. It takes time to learn how to read the book, though Proust will teach you the best way to read his writing, which is very nice of him.
I read this novel over a period of five months, from June to October, but I must mention that I attempted to read the first volume, Swann's Way, at least twice before to little success. The first two times I made this endeavor, I actually grew to hate Proust. In my arrogance I thought that if I could not even get through one page, then the problem must lie in the author, not in me, the great reader. I soon realized that, attempting to read Proust, even at the age of 21, and then 23, I was neither mentally nor intellectually prepared. It requires some real high level discipline, patience, and even more patience. (If Proust gave me anything, and I would contend that he gave me a lot, he at least gave me a widened attention span. Now, I've moved on to reading all of Tolstoy and I find his large books breezy compared to Proust.)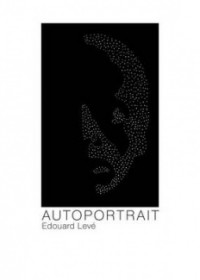 Autoportrait
by Edouard Levé
Dalkey Archive Press, 2012
120 pages / $12.95 buy from Dalkey
1. I didn't intend to write about this book until I finished it just now.
2. Today I read a speech given by Jeffrey Eugenides in which he quoted Christopher Hitchens recalling the advice of Nadine Gordimer, i.e. "A serious person should try to write posthumously." I think Edouard Levé succeeded in writing posthumously before his death.
3. When I first read the line "I find tips humiliating for the giver and the receiver," I initially understood "advice" rather than "gratuity."
4. I read the musings on mortality and suicide in Autoportrait differently than the musings of characters written by other authors who later killed themselves. I'm not sure why.
5. I experienced disappointment (with myself?) whenever a line caused me to think of Twitter. ("I have thought simultaneously: 'I really should learn the trombone' and 'there's a dead ant.'")
6. "I am writing this book on a computer, there will never be a manuscript."
7. The thought "Oh, you too?" occurred to me around 30 times after reading different lines in the book. ("On a trip, I fold my dirty laundry so it will take up less space." "I rest only against my will." "At a public urinal the presence of a neighbor delays my micturition." "I have a fantasy involving female art students.")
8. In my opinion, the number of pairs of pants Levé owned seems excessive. (60!)
9. It would have taken me longer to pick up this book if it had been called Self-Portrait by Edward Lee. In some way I think this is similar to the author's fondness for Levi's 501 Jeans.
10. Probably more than 30 times I would read the first clause of a sentence and think "This is going to be good." ("Here is how I tell the story of Jesus:…") READ MORE >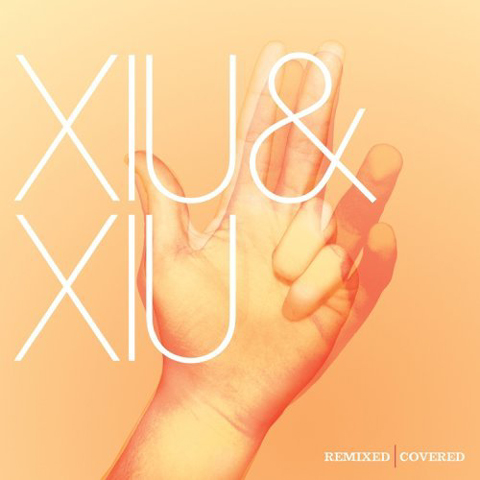 On the 2006 Xiu Xiu album The Air Force, there's a song, "Wig Master." Lately I've been listening a lot to a cover version done by Why?, on the 2007 album Remixed and Covered. It's easily my favorite piece on that album.
I was looking for the lyrics of the Why? version and I realized 1.) they're not already online (that I could find) and 2.) they're substantially different from the Xiu Xiu version.
So I thought I'd type them up, and put up a post about the differences. This is that post!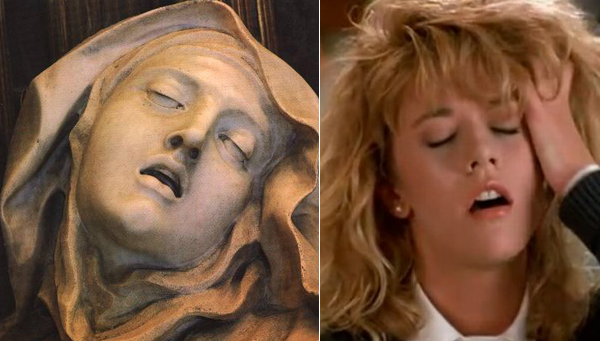 I.

In "Encore," (Book XX, Seminar, 1972) Jacques Lacan claims that St. Teresa is coming in Bernini's Ecstasy of Saint Teresa (1652) — one may imagine his soft pink academic finger placed right on it — which seems post-whateverly reasonable after reading the subject's autobiography, in which she states "I saw in his hand a long spear of gold, and at the iron's point there seemed to be a little fire. He appeared to me to be thrusting it at times into my heart, and to pierce my very entrails; when he drew it out, he seemed to draw them out also, and to leave me all on fire with a great love of God. The pain was so great, that it made me moan." Which all seems mild when you consider how close-ups on the weeping Virgin Mary's tears seem like misdirected facials, or the clitoral countenance of all those emanant halos. This of course, may just be the torrent of my head. Lacan says "the habit loves the monk," a playful adaption of l'habit ne fait pas le moine ("the habit does not make the monk"), which is a figurative way of saying appearances can be deceiving. The habit this monk loves is a shameful thing. A lesser Bernini, Rob Reiner has Meg Ryan fake it in When Harry Met Sally (1989), which confused my 13-year-old woody; didn't know if it should stand at attention or smirk at the hip adultness, its severe almost hostile realism that women may have been faking it all the time. I've always found "I'm coming" — a partner's bored face rendered invisible by the proclaimer's eyelids — rather endearing: we are announcing our spiritual itinerary; that finally, after the chess match of texts, the avalanche of tiny drinks, the angry limbs of mutual cadence, we are hereby almost present.
Merry Christmas Eve! For your holiday reading pleasure, here's a round-up of some of my favorite book reviews posted on HTMLGIANT in 2012, in reverse chronological order of post date: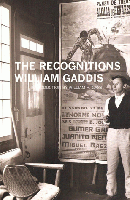 HIS STACK OF PALIMPSESTS
Tyler Flynn Dorholt on The Recognitions by William Gaddis
This is a monster review for a monster book. Maybe one of the best pieces of writing you'll read on The Recognitions.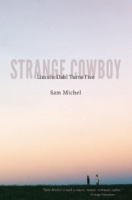 25 Points: Strange Cowboy
Joseph Riippi on Strange Cowboy: Lincoln Dahl Turns Five by Sam Michel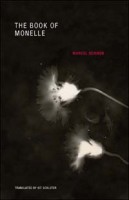 25 Points: The Book of Monelle
Janice Lee on The Book of Monelle by Marcel Schwob; Trans. by Kit Schluter
I know. This is my review. Really I'm including it in this list because I'm not doing a Top Books of 2012 list or anything like that this year, and instead, I'm recommending you just this one book. Seriously. I'm recommending just one book to all of you this year, and it is this one, so check it out.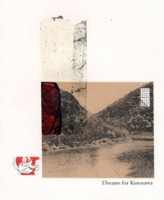 Dreams for Kurosawa/Raul Zurita (trans. Anna Deeny)/A View
Carrie Lorig on Dreams for Kurosawa by Raúl Zurita; Translated by Anna Deeny
It's really beautiful to see the wear of a well-read book. Carrie's personal review  helps to portray the brilliance of Raul Zurita's poetry.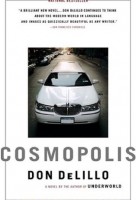 Needing Don DeLillo
Grant Maierhofer on the work of Don DeLillo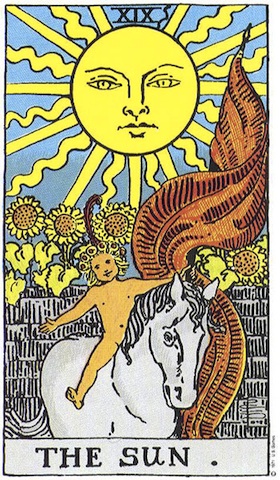 Pulling the Sun
Once, drunk on an island in the south of France
at a dinner party
a woman read my cards.
She didn't speak any English.
Simone's mom translated for me.
I wavered on a precipice
watching her lay each card down.
I looked unhinged into her low stream of French.
Her voice was amazing.
Full of calorific heat. She pushed coals
around my feet, pounding, her teeth
crooked in a fabulous smile.
Her hands were soft, multiplying rapidly,
gesturing through a veil
of incredible wine.
She set a video camera beside us.
She was making a documentary.
I felt like a female Great White shark
mating in the near-soporific effect
of a feeding frenzy.
I was riding a tiny horse
out of a sunflower field.
The whole feng shui of the house fluttered
around me. The sun sunk and died in my arms.
It's something to do with your mother, she began.
And a bone-china teacup floated
in front of face and cracked
mid-air—
there's too much at stake.
The body, the brain,
the liquor of the past
pouring in like a tonic.
In the middle of nowhere
the brain is more meaningful.
Some days I forget where I am.
I feel nothing. I know
nothing.
I watch the sea admonish the people within it.
I'm enormous from eating
in rooms of attractive European conversations
I can't partake in.
Simone like a ten foot tall Amazon warrior holding my hand through the void.
I could hear a phone ringing off in the distance.
A swift single shot. Everything was hitting
home. Knowledge was
idiosyncratic. Somewhat retained.
The woman was the new girlfriend of the uncle.
He stood a little on the side, fatalistic, troubled
when his face wasn't in league with hers.
He didn't get along with the family.
The mother had just died suddenly the weeks before.
The girlfriend walked around
like a black haired shaman, nonplussed with a camera.
Mid-fifties in dark red lipstick.
We communicated all night via outside sources.
When she looked at me
I wanted to be cast down
into the subjective feeling of helplessness.
I was reading a lot of Yeats at the time.
Imagined that I would bicycle lusciously through the South of France.
But my hair stood up on my arms in the wind.
A hologram in the middle of a culturally rich environment.
It was a kind of foreign breakdown.
An untranslatable doom.
She pulled The Sun,
enveloped in accurate lunacy.
My lips were stained various shades of mauve.
I couldn't see myself as something
living. I was intellectually outside of the conversation.
She spoke long melodic prophecies, thus interpreted.
She hit a nerve.
I eventually passed out on the settee.
Bianca Stone is the author of several poetry chapbooks, including I Saw The Devil With HIs Needlework (Argos Books), and an ongoing poetry-comic series from Factory Hollow Press. She is the illustrator of Antigonick, a collaboration with Anne Carson (New Directions), and her poems have appeared in such magazines as Conduit, Tin House, and APR. She lives in Brooklyn, NY.
This poem was inspired by The Sun card of the tarot deck.