December 2011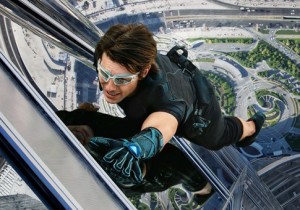 Here is the outline for my novel: there is a complication! but it's okay because there is a nonsensical invention to solve it! but it breaks! but it's okay because there was no complication in the first place! I'm a writer!
I hated Mission Impossible: 4 but Chris Toll told me I was wrong but I'm not wrong and here is why.
Take a look at the scene where the mask-making doohickey malfunctions when they are at the hotel to make the deal with the French assassin and the henchman. Here we have some technology that is ridiculously advanced, capable of laser etching into some polymer substance, and also portable and also capable of paint mixing and spraying the paint (albeit not flawlessly, as the machine breaks down). OK, no problem; I don't care about the probability of that. I'm happy to accept that they have such a device. READ MORE >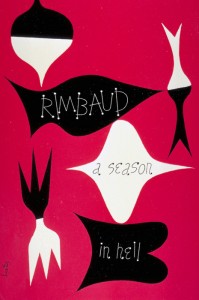 1. Rimbaud was a hot twink.
2. Rimbaud loved the shit out of god.
3. If Rimbaud read that article in Time about how Mother Teresa didn't feel the presence of god for 50 years but did her work anyway, he probably wouldn't beat himself up so much about not experiencing "celestial calm."
4. Celestial calm is spa spirituality.
5. Who wants to be numb?
6. I want to be numb.
ALT LIT GOSSIP ran a live awards broadcast hosted by Steve Roggenbuck. Below you can watch the archive footage.
20. Go Tell Fire to the Mountain – WU LYF

I noticed a band with a ridiculous name appearing on music blogs and googled the name. Something like World Unite Lucifer Youth Federation came up and I navigated to their website. The page was cryptic and dark. I watched videos of what seemed like old stock footage under the impossible-to-decipher vocals and heavy drum beats. I downloaded the album, and the next day listened to it while picking strawberries in the rain. It was a Friday and I was cold and my fingers began to prune. Later I would drive to my girlfriend's house 100 miles away.
19. An Empty Bliss Beyond This World – The Caretaker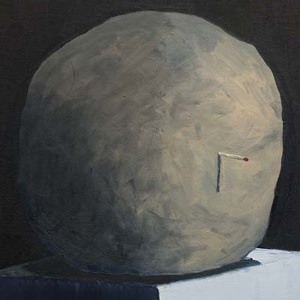 After a fight with my girlfriend weeks earlier—I think, or later, or maybe just moments earlier (it's hard to remember a summer anyway)—I found myself on Facebook deleting the majority of my friends. I needed something to listen to, as the process would end up taking two hours.  I put on The Caretaker's new album and thought I'd made a mistake. It was just sounds, old-seeming sounds, like the musical accompaniment to a 1930s black-and-white Looney Tunes, or Louis Armstrong's "St. James Infirmary Blues." Weeks later I listened to it again lying on the ground, and then with my girlfriend in bed, where we agreed we would purchase the record on vinyl the following summer once we got a lease and I moved my record player from my parents' house to New York.
18. Leave Home – The Men

At some point in the summer I wanted to only listen to loud music. But this record came out before then. Recommended by a friend, it took me three tries to get through the first song, usually stopping the track on my iPod at work before even 90 seconds had passed. When I finally did break through that first song, I listened to the album a lot more, mostly driving, once in my girlfriend's hometown, after we'd purchased Blizzards from Dairy Queen; I remember she asked who the band was and upon my reply, said, "I thought this was from the 80s." We would lie in her basement and eat the ice cream until one of us, almost definitely me, started to fall asleep.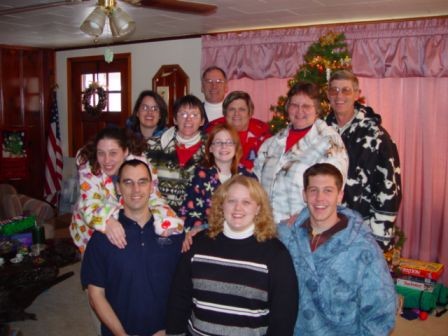 One Holiday gift you can expect from friends and relatives is the question, "What is your book about?" or, "What are you working on?" In need of advisement, I asked several authors how they reply to Uncle Scott while enjoying the crown roast.
I don't blink–I think that is important. I say that I'm working on a novel whose style can best be described as the lovechild of John Grisham and Dan Brown, and that it's the first book of a trilogy set entirely in an Applebee's restaurant. I transform my voice into a strained whisper at this point and admit that the pressure is causing me to have a crisis of faith, then I make vague allusions to something I state I may or may not have done at a rural truckstop. If they're extra-persistent, I say, "Let me just explain the book's main plot," and then I describe the most recent Hoarders episode I saw on A&E. – Alissa Nutting, author of Unclean Jobs For Women And Girls
"Amazon's success didn't just come from predatory buying and selling practices.  Nor did it come from of simple ingenuity. It was a combination of these elements and deals struck by one generation with itself regarding personal identity, worker's rights, and the value of stock speculation. Was the right to have green hair and torn t-shirts worth it? Was our need to be understood more important than a living wage? Were these even the choices we faced? . . . Bezos once bragged in a Wall Street Journal interview that he told temp agencies to hire the "freaks." The assumption at the time was that Bezos wanted creativity. But his creative staff wasn't coming out of the temp agencies, the warehouse recruits were. And I never met a "freak" who wouldn't throw over a decent wage to work somewhere lousy if they felt they belonged. These were people who wanted to be a part of something. They wanted to be valued for who they were, rather than what they produced. I often wondered if what Bezos really figured out was that if you gave freaks a home, they would give you everything they had-their best ideas, their longest days, and their rights on the job." — Vanessa Veselka, on attempting to unionize Amazon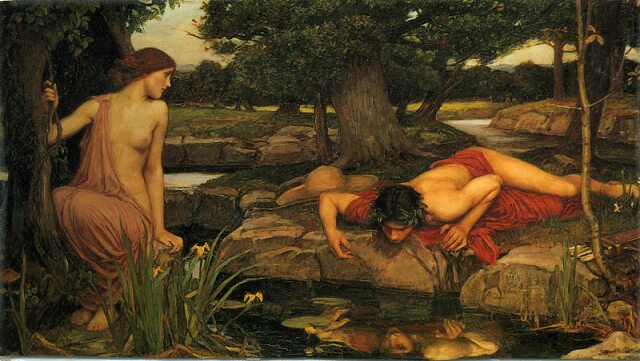 This week, I read an article in the New York Observer that baffled, bothered and bewildered me. The article tells a story about Marie Calloway, a "part feminist, part fame whore," young woman writer (pseudonymous) who e-mailed a much older Internet writer in New York she admired, told him she was coming to the city and wanted to sleep with him, slept with him, and wrote a 15,000 word "story, "Adrien Brody," about the experience. None of that is necessarily shocking though some of the details (his relationship status, for example), make the assignation a bit sordid.
We are in the age of Internet confession. Have blog, will reveal, memoir, pixilated for a hundred random strangers to read. Or more. I wonder about the cost of confession these days, and the reach.