April 2010
Ken Baumann
—
The winners of the weird words for Words contest are Sabra Embury & Sean K. Their entries, respectively:
A fall, it takes, eats–mother crams him, burnt and opaque; her glimpses diamond heavy, dog tired dead, yes–their wall runs blood.
&
Her fall: a tired mother glimpses their dead dog's burnt, opaque blood, "Diamond, yes!" wall-runs and takes him, eats, crams it.
&
Please email satorpress at gmail dot com to claim your book.
httpv://www.youtube.com/watch?v=jYye59dstRY&feature=related
httpv://www.youtube.com/watch?v=hBBh7cvxK9w&feature=related
httpv://www.youtube.com/watch?v=u4ZLkl15_d8&feature=related
And the greatest of them all after the jump, dear friends.
Booze takes a lot of time and effort if you're going to do a good job with it
I want to wrangle. Who wants to wrangle?
Arc of delight
Bumped into the commode!
Oohh, look what we have here (scotch under car seat)
That morning she pours Teacher's over my belly and licks it off
I need a festival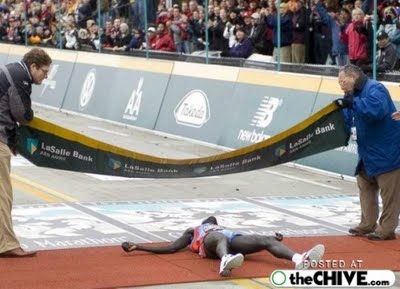 Here is some math: fuck plus you
Hummers? What are hummers? Hummers are time-controlled shots of liquor
Look, counsel and process the events, or
decorate the loaf. Send it to the oven
Friends, I thought this was living. A house where no one was home, and all I could drink.
I find myself obsessed with two things this morning, the first being the viral video of Lin Yu Chun singing a flawless rendition of Whitney Houston's "I Will Always Love You":
httpv://www.youtube.com/watch?v=1RgXC303Q5A&feature=related
The second artist Alexa Meade, who paints human flesh so that the subject appears to be a painting rather than a living person; the backgrounds, too, are painted to look like a painting, thereby making a photo look painted: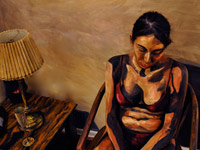 What is the literary equivalent to Lin Yu Chun's uncannily flawless performance? How do we complete these analogies; what are the X's in
"Lin Yu Chun : Whitney Houston" as "Writing : X" ? Or the more direct, "Photograph : Painting that looks like a photograph" as "Writing : X" ?
Nick Antosca
—
Do you read YA fiction?  If not, why not?  Did you read it when you were younger, and then stop?  On some level do you consider it "less respectable" to read or write it than to read/write literary fiction for adults?  Can you define the difference?  If you wrote a novel intended for adults with an adolescent protagonist and a publisher said they'd take it but only if they could market it as a YA novel, would that be cool with you?
Ok, for the "Wink Wink" contest, the 2010 results are in!
It was tough, very tough–like counting lilies in a pond or bicycling on a bowling lane tough–to reach a decision.
I want to thank everyone including the various ANONs who turned in the usual crudely sexual themes. The internet could not exist without you, ANONs of the world.
The winner is "twice, never again" by Tom.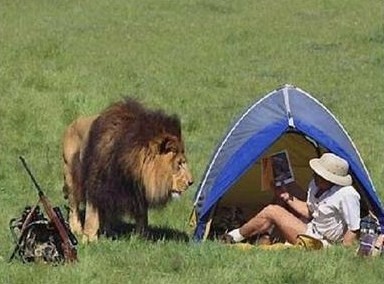 I found it ambiguous in a satisfying way, as opposed to confusing. I found I could read off-the-page and feel personal (I've felt this way with drugs, diet sodas, noodle shops, certain bedroom follies, etc.) but also universal (forgiveness of_____, themes of relationships, guilt, etc.). I thought it worthy of a late-night ponder. It generated momentum. It did not teach or preach. It appealed to my deeper self.
Congratulations, Tom. Send me an email (leapsloth14@hotmail.com) with address for your book, hot sauce, and deck of cards.
Finalists include:
"spooning in church" by Ben Brooks and "Corby trouser press" by Donald.
Look out in 2011 for Wink Wink 2.
The new issue of Gulf Coast features a roundtable between Matthew Rohrer, Heather Christle, Matthew Zapruder, & Zachary Schomburg on what "surrealism" means today in American poetry.
Most interesting is what Matthew Rohrer says about surrealism and optimism.