March 2009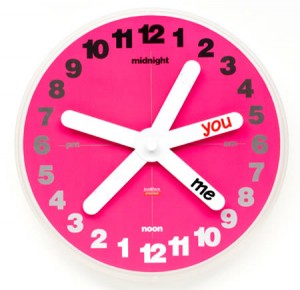 there is a new lamination colony. lamination colony is by far my favorite online journal. the new lam-col was edited by michael kimball, who i'm assuming is the brother of detective john kimball from kindergarten cop. so far i liked the work by michael bible, adam robinson and gena "thug life" mohwish.
Uncategorized /
29 Comments
March 31st, 2009 / 11:18 pm
Rumpus regular Elissa Bassist offers up "Notes and Errata: A DFW Companion Guide to 'The Unfinished' by D.T. Max." (I think we reported on the Max piece when it first came out, but anyone needing a refresher can get one here.) Basically, her piece catalogues any DFW work, interviews, or otherwise relevant points of reference in Max's piece and, if that work or parts of it are available anywhere online, she links to it. Por ejemplo:
5. "Anything comforting put him on guard. 'It seems important to find ways of reminding ourselves that most 'familiarity' is meditated and delusive,' he said in a long 1991 interview with Larry McCaffery, an English professor at San Diego State."

6. "The critic James Wood* cited Infinite Jest as representative of the kind of fiction dedicated to the 'pursuit of vitality at all costs.'"
*Two pertinent links: Book Review: James Wood's The Irresponsible Self, by Nigel Beale(the quotation "pursuit of vitality at all costs" is given context here); Remembering David Foster Wallace (Wood's comment is last)
Thanks for the good work, Elissa! I'm sure putting something like this together was tedious and time-consuming, but there are a lot of people out there who will be grateful you took the time to do it.
PR: Dear Kathy, you are dead. Here is a link to your supposed last writings that I found online. I like it. You are very unclever in it. People want to make you clever, and you are, but I prefer where your cleverness takes you, rather than the cleverness itself. Here is some art inspired by you. I don't find you clever as much as desperately searching for comfort and truth and honesty. 
Kathy: I just write the truth. I don't write fiction. I write out of need. Culture is that which falsifies.
Michael Kimball and Luca Dipierro have been working for a while now on a video project, 'I Will Smash You,' which entails, essentially, videos of people smashing stuff, most often items germane in some way to their life.
A new trailer for the film features Michael Kimball going to town on a desk, which is a dark fantasy I live through almost every day. It is nice to see the release contained:
A few days ago, the Poetry Foundation published "Show Your Work!" an essay by Matthew Zapruder, in which he calls for a sort of renewal of the spirit of poetry criticism. You should read the whole piece for yourself, but here's the part that I take to be his thesis:
Critics can do one of at least two things. The first is simply to insist that something is good, or bad, and rely on the force of personality or reputation to convince people. The second is to write, with focus and clarity, about how the piece of art works, what choices the artist has made, and how that might affect a reader. Only then can the reader grow to meet work that is unfamiliar, that he or she does not yet have the capacity to love.
In short- Yes, absolutely. For more, flip to page A16.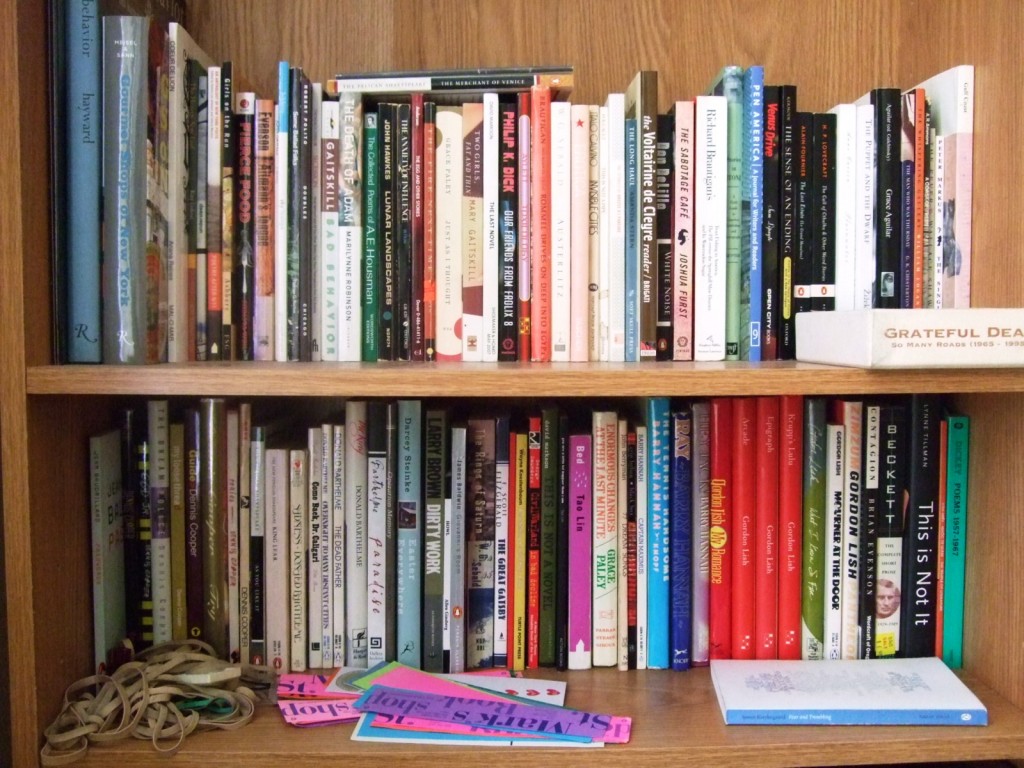 Justin Taylor
Of course there's Barthelme — and Lish, and Brautigan, and Markson — these writers are not knee-jerk ambivalent with form, but better, curious about its malleability. They always nodded to the past, full circle. A hot rating is likely, if not inevitable, but what concerns me more is that pile of rubber bands, the Grateful Dead box set, and the array of book marks. Justin, please don't tell me you're one of those bookish hipster kids who wear rubber bands like a bracelet. If those function any way as cock rings, congratulations, your girth is unyielding. I had to google St. Mark's Bookshop and it's a pleasure imagining you perusing the shelves (we all love that glue and pulp smell) but must you take a complimentary bookmark every single time? Or are those testament to each book you bought there? As for the Grateful Dead — to borrow a line from my mother whenever she heard Motley Crue coming out of my room, "I can smell them from here." Free love is okay, free drugs is probably better, but these guys were just annoying. I do give Justin props for boldly fracturing his rubber band bracelet image. Should we ever see Justin with a beard, we'll know that shit ain't Walt Whitman. Nah, it's positively Haight Street. How about this for a c/o Lish title: Will you please take a shower, please?