Blake Butler
Matt Bell's HOW THE BROKEN LEAD THE BLIND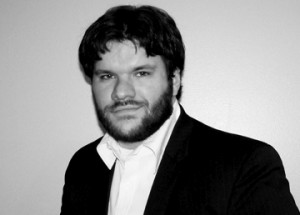 I'd be hard pressed to think of a better all around guy than Matt Bell, not to mention one hell of a writer. Matt somehow is able to fuse the abstruse with just great storytelling in a way that few are able to unlock, meanwhile also capable shifting gowns of from one mode to another as cleanly as any magician I can think of.
His forthcoming chapbook HOW THE BROKEN LEAD THE BLIND from Willow Wept Press is something to be excited about and look forward to. Here is a press release and how to order:

Matt Bell's HOW THE BROKEN LEAD THE BLIND is now available for pre-order!
How the Broken Lead the Blind includes ten fabulous stories by Mr. Matt Bell. And everyone's favorite artist, Christy Call, is working on illustrations and cover art. We have blurbs on their way from Michael Kimball, Mike Czyzniejewski, Dave Housley, Steve Gillis, Steven McDermott, Dan Wickett, William Walsh, and Ryan Call. I think my job here as promoter is done: What else is there to say? This chapbook, I know, will easily sell itself.

So. What you need to know is this: How the Broken Lead the Blind will begin shipping in January. Please pre-order now, as there is a limited print run of only 100 copies.
Go here to order. At 100 copies, these will go mega fast. Do a buy.
Tags: Matt Bell, willows wept press
28 Comments