Seth Oelbaum
Monica McClure's Mood Swing Book Party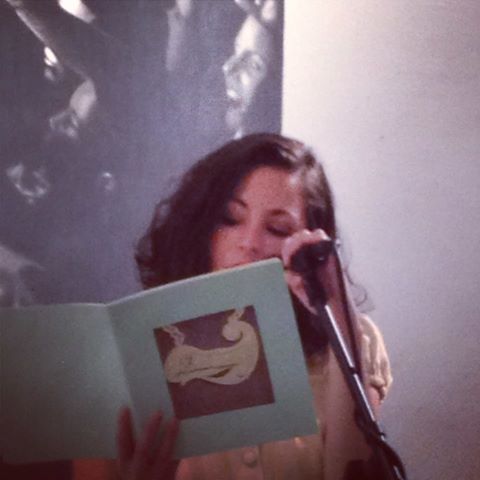 Last nighttime I was in Lena Dunham Land, which I don't like in the least, as 99 percent of the people who reside there claim to make poems, and these people who claim to make poems are nice, sociable, and happy. They would never use chemical weapons, nor would they ever vote to shut down the United States government, and all of that, to me, is utterly unacceptable.
But what's very acceptable is Monica McClure. The poetess beauty (who, one day, will make a marvelous malicious housewife in Connecticut) hosted a party for her chapbook Mood Swing. In black tights and a Mandate of Heaven play suit, Monica read mean poems, harmful poems, and, since she's a girl, poems about Diet Coke and makeup.
The edibles served at the reading included Skittles, which are yummy.
The reading was held at Berl's Poetry Shop.
This, too, I approve of, as it permits one to purchase collections of poetry right away, such as Carina Finn's Lemonworld, Chelsey Minnis's Bad Bad, and certain ones authored by T.S. Eliot
Tags: berl's poetry shop, carina finn, chelsey minnis, lemonworld, mandate of heaven, Monica McClure, T.S. Eliot