Catherine Lacey
No Easy Cure for Novel-Nausea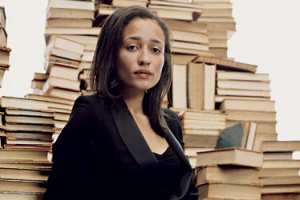 Zadie Smith has a long essay in The Guardian that is half about David Shields's forthcoming, Reality Hunger: A Manifesto, and half about her own frustration with novel writing. Go read it. It's longish, but it is completely worth the time. I am not going to include an excerpt here. Once you've read all of it, read the rest of this entry.
Ok….. done? Pretty good, right? I invited David to speak on a panel discussion last year and he gave me the galley to give Zadie, so I feel personally very happy that she read it because now that essay exists, which deepens my understanding of Reality Hunger. (Everyone, put your pre-orders in with a book seller you love.) However I disagreed very slightly with her perspective on the book and when David emailed me to say that her essay was on the Guardian this morning I replied to him with this:
…She assumes that enthusiasm about the book equals an act of "literary hara-kiri" and that enjoying Reality Hunger is a form of "grave-dancing." Not at all! I read Reality Hunger as an encouragement to write a more risky, honest book, be it memoir or novel or something in between.

Also, she seems to get a little bent out of shape when thinking about your and Coetzee's praise of "novels that don't look like novels." She assumes that this taste is meant to be "in some way unusual, the mark of a refined literary palate," but I don't think that's what you meant at all. I think you're just encouraging writers to bend the boundaries of the novel or story or memoir as we understand it now. She seems to believe that too, and says so in the next sentence: "But even the most conventional account of our literary "canon" reveals the history of the novel to be simultaneously a history of nonconformity." Yes. Nonconformity. Correct me if I'm wrong, but I thought that Reality Hunger was encouraging more nonconformity, particularly in the realm of incorporating "nonfictional" or "true" elements or questions into the novel form. Also, when she says that "underneath some of these high-minded objections, and complementary to them, there is another, deeper, psychological motivation, about which it is more difficult to be honest," does she think that is so contrary to what Reality Hunger advises? Because it seems to me that is exactly what your book is encouraging us toward.

In any case, I really enjoyed reading about what she thought while reading your book even if it seems she agrees with it more than she thinks. The idea of "novel-nausea" seemed to be an astute diagnosis…
Also, Hi. I'm back. It's been a while. What did you think of the essay? Anyone else have Novel-Nausea?
Tags: David Shields, Zadie Smith
66 Comments