Rauan Klassnik
The Fassbinder Diaries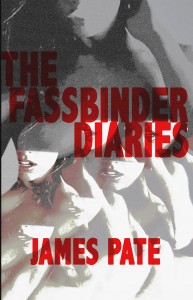 The Fassbinder Diaries by James Pate is now available. I had the pleasure of blurbing this (along with Johannes Göransson and Ken Baumann). The book contains many strange and beautiful pieces, including Pig Beach which you can read here.  Pig Beach is one of my favorite contemporary poems In fact I like it so much I've mixed bits of it in to some of my readings:

The human sand pink and the pig wall burnt.
The beach light bright in the pig eye.
You can get The Fassbinder Diaries here
10 Comments