Blake Butler
There is a god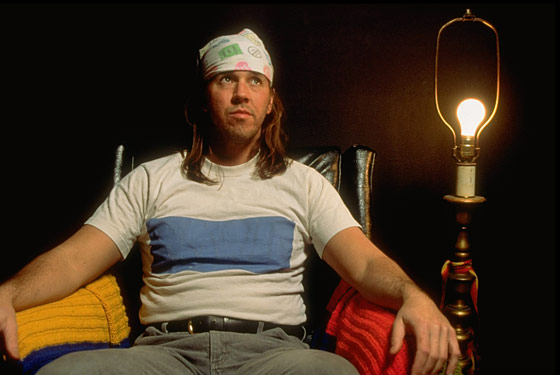 via USA Today:
NEW YORK (AP) — A long, unfinished novel by David Foster Wallace is scheduled for a posthumous release next year.

The Pale King, excerpted in The New Yorker magazine edition coming out Monday, is set in an Internal Revenue Service office in Illinois in the 1980s.

Wallace's longtime publisher, Little, Brown and Company, will release the novel. Little, Brown said in a statement Sunday that the novel runs "several hundred thousand words and will include notes, outlines, and other material."

Wallace, best known for the 1,000-page novel Infinite Jest, was a longtime sufferer from depression who committed suicide last fall. He was 46 and had been working on The Pale King for several years.
Sure, it wasn't finished. Sure, it might not be fully what it would have been if completed under David Wallace's human eye. But it's what we have left, and I for one can breathe a little easier now knowing I will have the experience of reading another brick from my brother, even in such light.
I seriously pumped my fist and grinned and shook a little when I read this. I am giddy.
Thank you thank you.
EDIT: The NYer excerpt piece, Wiggle Room, is now available on their site here!!! Which, holy fuck, the first sentence: Lane Dean, Jr., with his green rubber pinkie finger, sat at his Tingle table in his chalk's row in the rotes group's wiggle room and did two more returns, then another one, then flexed his buttocks and held to a count of ten and imagined a warm pretty beach with mellow surf, as instructed in orientation the previous month.

And holy fuck the whole rest…
BONUS: a few pages of the manuscript, with notes, etc, as well as accompanying art by his wife Karen Green.
God.
This should be, I think, seen as a celebration, regardless of the sadder angles. As one who could not have adored him more, it seems more vital now than ever.
Tags: david foster wallace, the pale king
40 Comments