Roxane Gay
We Know What We Are by Mary Hamilton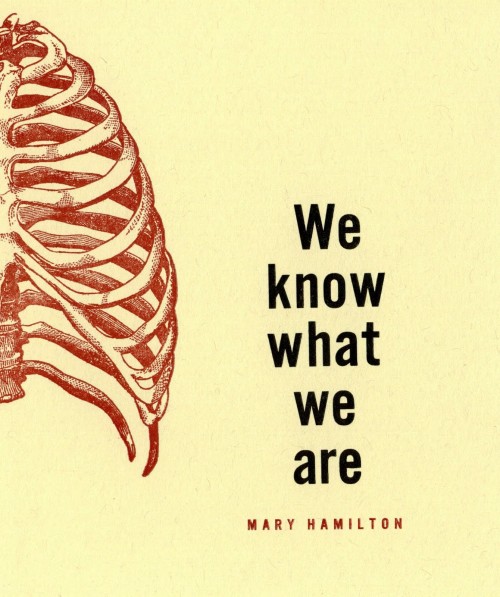 This gorgeous book is now available for pre-order by Rose Metal Press.
In We Know What We Are, worlds are made, torn apart, drowned. The stories go small: a girl ties a ribbon on a present. The stories go big: a war is raged against the evening sky. The characters in these thirteen short short fictions find themselves in less-than-desirable circumstances. They know their plights. They acknowledge their situations. They give in. They overcome. They daydream a world where everything will be all right.
"The concise stories in this dynamic collection are bursting with moments of stark urgency and unexpected humor, with imagery that moves seamlessly from the bizarre to the oddly familiar, and situations that shift from the ludicrous to the undeniably sad.
Mary Hamilton's fiction is dream-like, precise, fresh, unexpected, cumulative, delightful, and at times, incantatory. She is a tenacious writer, working each word, each sentence, each image, the way a carver works the stone. It is fun, and fascinating, to see where she goes next."
—Dinty W. Moore, author of Between Panic and Desire
Tags: Mary Hamilton, rose metal press
11 Comments