Sean Lovelace
dull, humourless, uptight, inhibited, mindless, depressing, boring and swaggering
1. Amazing Herzog interview in GQ. You should read this:

I've always been suspicious. I don't even look into my face. I shaved this morning, and I look at my cheeks so that I don't cut myself, but I don't even want to know the color of my eyes. I think psychology and self-reflection is one of the major catastrophes of the twentieth century. A major, major mistake. And it's only one of the mistakes of the twentieth century, which makes me think that the twentieth century in its entirety was a mistake.

If an actor knows how to milk a cow, I always know it will not be difficult to be in business with him.

I think there should be holy war against yoga classes.
11. Interesting thoughts on biography in this review of Avraham Shlonsky.
7. American Short Fiction short-short contest ends in 4 days. Send.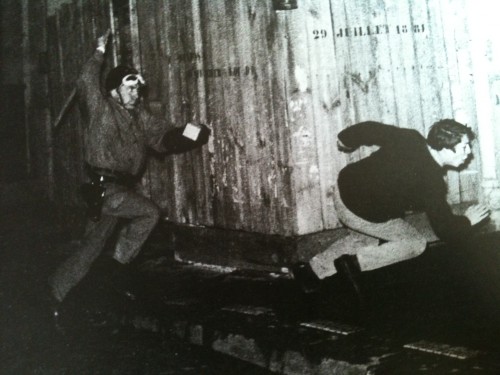 12. Photo montage of writers posing with their typewriters. What is a typewriter?
13. Cathy Day with an interesting post about linked story collections and how to teach such a thing.
What is a novel-in-stories? A linked collection? A story cycle? I find it hard to make distinctions between these terms. Instead, I think of it this way: On one end of the prose spectrum is the traditional linear novel. On the other end is the collection of disparate stories. Linked stories exist on the narrative spectrum between "novel" and "story collection," and they are unique and valid formal artifacts.
Tags: Cathy Day, Flash Contest, need more coffee, short stories, typewriter sweet!, werner herzog
18 Comments