Sean Lovelace
14th of Something I Hear
Mornings with clouds. Windy mornings. Mornings with black wind rushing like water. The trees quiver, the windows are creaking like a ship. It's going to rain.

Yes, I'm sure of it. I'm going to meet her. Of course, I'm a little drunk, a little reckless, and in an amiable condition that lets me see myself destined as her lover, cutting into her life with perfect ease.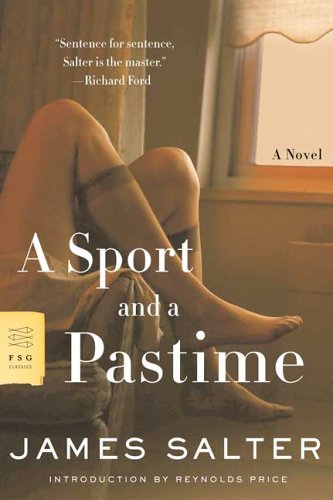 James Salter's A Sport and a Pastime is my choice for best love novel ever. I don't know what that means, exactly. But the prose alone will make you believe in that skittering ghost. People do see it, they say. That's what good prose does–makes you believe. You'll see something here, in these pages. The story is devastating. And sensual (one of the finer forms of devastation). Go ahead, name your best "love" book ever. Go ahead. It's OK. If no, read this one, I say.
Tags: james salter, Valentines book
27 Comments