Adam Robinson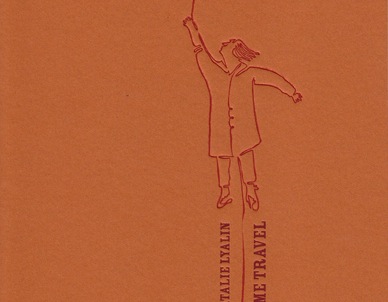 The title poem in Natalie Lyalin's UDP chapbook, Try a Little Time Travel, is funny. It begins:
Try it a bit, instead of sexing
One night. Close your eyes,

And think, Grandmother,
I'm coming to you, live!

… (link to purchase)
I like capitalizing the first word in every line in poetry. Some people think it's old fashioned. It doesn't mean anything really, I just like it.
All the poems are good. Here's a bit from another one, where the title is the same as the first line of the poem (a convention I also like, though not as much):
Jesus shows inside his flesh.
He is airy marbles and we are
All looking at his un-pain
Tags: natalie lyalin, Ugly Ducking Presse
26 Comments