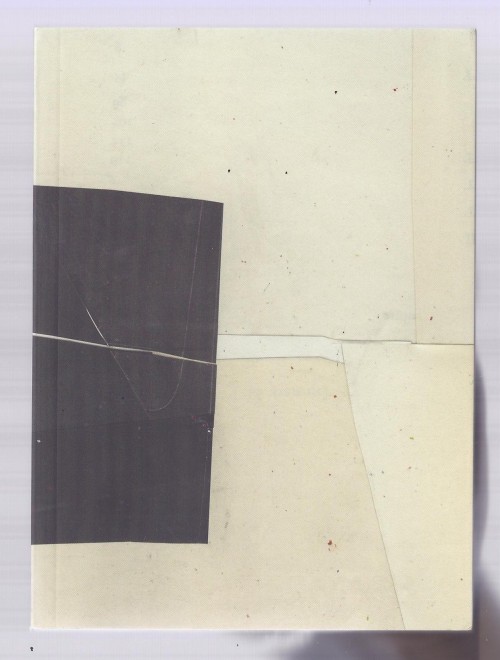 1) As you can see the cover of DJ Dolack's just-released, debut collection of poetry, Whittling a New Face in the Dark (Black Ocean), has no text on the front cover (or the back, for that matter) and this is something DJ fought hard for. And that's one of the great things about publishing a book through Black Ocean: the back and forth between publisher and author involves friendly fighting.
Yes, I speak from experience when I say that Black Ocean dialogues with authors on things both big and small. And this leads to much improved books.
2) DJ's wonderful book comes at you, easily, like a parade (or procession) of Edward Hopper paintings rusting in strange twilight. Or the scenes from a moody Western, a northern, winter Western, dark-pale trees, bleak ice—hard-bitten characters staring out from and through the insistent and persistent landscapes.
3) this is page 19
Grandfather is alone in the yellow house

with the flea market pistol.

 

 

And grandmother
in our living room

with the baby to her chest

rocks a little too
violently, asks

please Jesus. Please

Jesus,

please.
and this is page 20
What's it like to know
your monster
doesn't give a fuck.

So much, in fact, he locks eyes
with your grandson
just before.
4) There's a relentless hopelessness at work here, a relentless atmosphere of heaviness that's matched only by the potential for violence that rises tantalizingly close to the surface, and only rarely breaches in moments like "The light is one/ obscene gesture."
A black and white feel (A Noir feel) hangs, tough, also, throughout: "In the bar room/ we pour a little water/ of palpability." And yet this consistency of tone and color (or lack thereof) does not collapse in on itself. In fact it intensifies, compounds: "the words/ themselves gasping, wild eyed/ and red skinned."
5) Dolack's book works, and works so well (like Weldon Kees), because of how perfect and consistent the voice is. And I mean craft here also. Execution. And there's something of a parental element to the voice (maternal or paternal, you choose) at play here too. A mother or father not bullshitting you as you drift off into sleep and all its uncertainties.
But a voice still that is soothing and can kind of protect you in this horrible, beautiful world.
I enjoyed this book very much.