Blake Butler
Adam Robison & Other Poems
Adam Robinson's debut tome of poems, Adam Robison and Other Poems, is not only my favorite title of the year, but is also a book I have been waiting to hold in my hands with great anticipation for quite some time, as a friend, yes, but more so in language glee. Adam can truly speak it in a way I have never heard anyone else speak. This is going to be one to drink milk in bed with, I assure you. Or beer, if you do that sort of thing.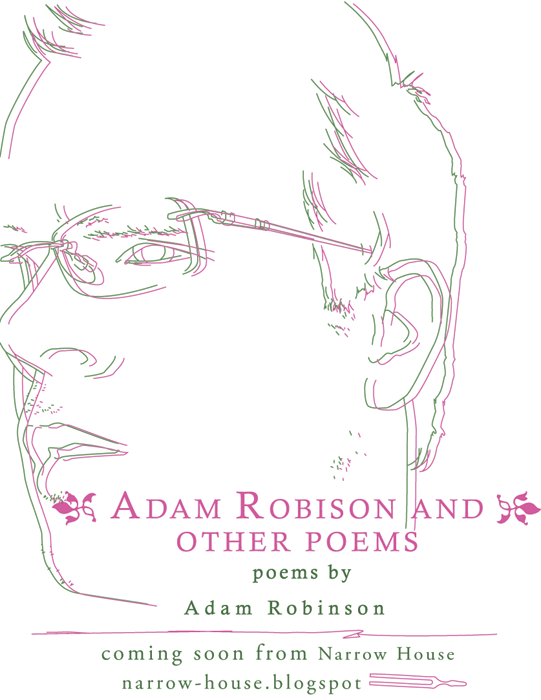 The above photo is not the actual cover, which I assure you will be a thing to hornily behold.
You can preorder the book here from Narrow House.
You can read a poem from the book that I published at Lamination Colony, I'm going to have SEX with these people.
And as a final bonus teaser, here's Adam reading a poem that may or may not be in the book, but that at least could hold its own head to head against a plant and my fist, unblinking:
Tags: Adam Robinson, adam robison, narrow house
30 Comments