Sean Lovelace
Back Flash: Daniil Kharms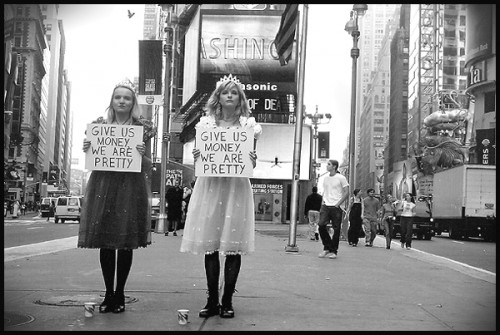 (Cartier-Bresson)
People sometimes scoff flash fiction by noting its recent flabelliform of popularity. I occasionally refute by bringing past authors of flash to the now. I hope you may one day gather this feature and create a joiner's mallet.
Enter Daniil Kharms.
He felt cause and effect were funny, buy not ha-ha funny. I once thought serious silliness the only real answer to life (but I digress), so was/am happy the day I stumbled upon Kharms. Automatic and lifeless makes us into a thing. This is good or bad?
Excellent site here of his work.
Here is a flash for you, titled, "How a Man Crumbled."
– They say all the best tarts are fat-arsed. Gee-ee, I really like busty tarts, I love the way they smell.

Having said this, he started to increase in height and, upon reaching the ceiling, he crumbled into a thousand little pellets. The yard-keeper Panteley came, swept all these pellets up into his scoops in which he usually picked up the horse muck, and he carried these pellets away somewhere to the back yard.

And the sun continued to shine as ever and splendiferous ladies continued to smell just as ravishingly as ever.
Tags: Daniil Kharms, flash fiction, Russian Avant-Garde
37 Comments