Blake Butler
Malone & Savoca Week (1): Everything is Quiet
This week we're going to be highlighting a new pair of poetry releases from Scrambler Books, now available for order: Kendra Grant Malone's Everything is Quiet and Matthew Savoca's long love poem with descriptive title. They are $12 each, or $20 together, and both available in limited hardback.
To kick off with K, you can read some of the poems from her book at Bear Creek Feed and via her blog, Tricoteuse.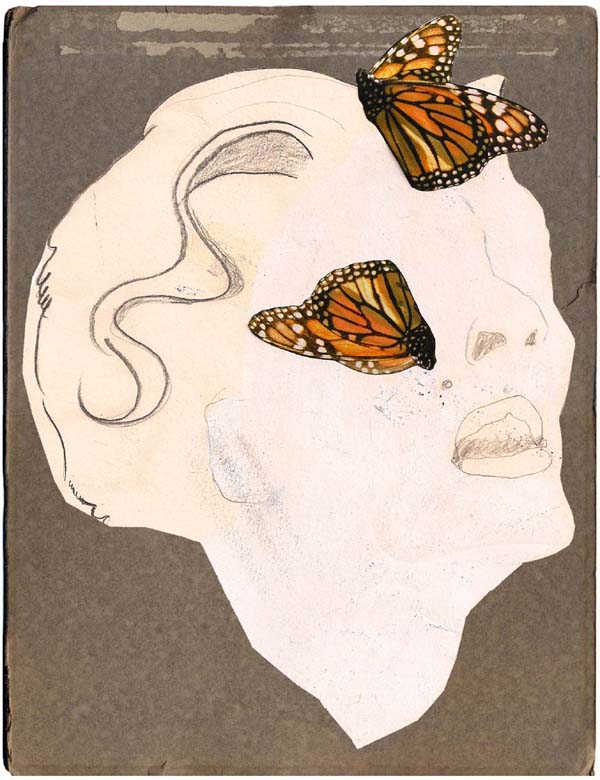 "Kendra Grant Malone contains several hundred people. Likewise, her words seem to protect several hundred other words beneath their giddy, precise calm. Here is a mother and a voyeur and a pervert and a magick-making child, somewhere between them all your brand new old friend, teeming with such heat. Here is language more honest than I could ever be. I suggest you keep it close, warm. I suggest you keep an eye, as if this book had human hands beyond its gorgeous shoulders it would tickle you to death; it would hump your funny tired body, then eat your head for what you've seen."
– Blake Butler
"Any book that thanks 'vodka, cocaine, and Citalopram, for making mood swings bearable and this book possible' is likely to a strong sense of its own identity, or identities, and Kendra Grant Malone's 'Everything is Quiet' certainly does. Strong: her use of language, her voice, her commitment to getting it right, even as she's describing how she frequently gets it wrong. Sense: a good ear, a good eye, an intimate acquaintance with bodies and what (and who) they do. These fifty sexy, thoughtful, and sometimes pained poems do right by sex, love, and sometimes pain, not to mention menstrual blood, greasy hair, funny faces, and watering eyes."
–Ben Greenman, author of What He's Poised to Do and Please Step Back
Kendra has a tattoo on her hand, it feels right. Her writing somehow both frightens, tickles, warms, and mothers. It is a soothing, uncommon amalgam.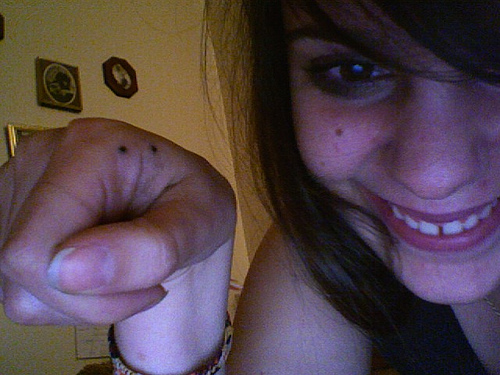 Here's an example, the shortest poem in the book:
Speak Softer Please, I Can't Hear You
dismemberment arouses
me
the thought of it
happening
I don't know what else you need me to tell you. Explore. Tomorrow we'll have 6 q's with Kendra, then 6 with Matthew and some thoughts on both of their books. OOOOOO!
Tags: Everything is Quiet, kendra grant malone, Scrambler
6 Comments