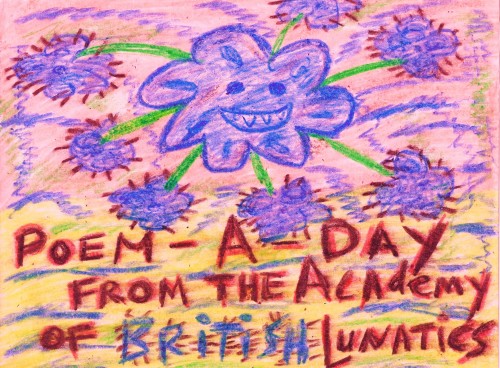 BE SKUNK
by Gary J. Shipley
***
You got to be always skunk. There's fuck all else to say – it's the only stink there is. How else you gonna save yourself from the weak-assed perfume of just being okay, if you can't stink it up more than them reekers too afraid to reek of anything?
What genus? Spotted, hog-nosed, hooded, any one'll do. Just be that cunting skunk!
And if it happens, and it will, that you stink so good and proper people reckon you ambrosial, ask around for someone with a nose for anal air, death-row inmates, ambulance men, porn stars, plastic surgeons, any fuckwit with a voice, and ask them what it is they cannot smell, and the death-row inmate, the ambulance man, the porn star, the plastic surgeon will give it to you straight: "If you're going to smell you might as well really stink like shit. Or else risk not being smelled at all, so go be skunk, skunk yourself the fuck up! And don't stress the genus any, spotted, hog-nosed, hooded, malodour is where it's at and always its own reward."
***


I imagine ol' raisin-nuts Baudelaire turning slowly yellow, his tits in a sack, his liver like a pockmarked turd, and I long to save him from all kinds of intoxication. I want to preserve him for unborn generations, who will recognise him not by sight but by the cut of his scent, a scent I'm proud to have initiated and prouder still to spread.




note: I've started this feature up as a kind of homage and alternative (a companion series, if you will) to the incredible work Alex Dimitrov and the rest of the team at the The Academy of American Poets are doing. I mean it's astonishing how they are able to get masterpieces of such stature out to the masses on an almost daily basis. But, some poems, though formidable in their own right, aren't quite right for that pantheon. And, so I'm planning on bridging the gap. A kind of complementary series. Enjoy!
Tags: Gary J. Shipley, Poem-A-Day