Drew Toal
The classical education I never had: Hekabe
After reading Herakles, a play in which a man-god returns from hell only to savagely, accidentally kill his beloved wife and children, I figured I had seen the worst that Euripides' Grief Lessons had to offer. I was wrong.
I have had for some years on my computer a file called "unpleasantness of Euripides," in which I place at random thoughts on this subject, in hopes that the file will someday add up to an answer to the question, Why is Euripides so unpleasant? Certainly he is. Certainly I am not the only person who thinks so. Not the only person whose heart sinks at the prospect of reading, teaching or attending one of his plays.
Nice introduction. Anne Carson will translate Euripides, but she doesn't have to like him. I respect that. In the second of four Grief Lessons, Carson introduces us to Hekabe, who bore many brave sons to Priam, the slain king of Troy (she also apparently "knew" some other fella and consequently popped out some "baggage" named Polydoros). After the sack of Troy, the ghost of Achilles shows up and demands a blood sacrifice. Hekabe's daughter Polyxena pulls the short straw, and compounded as it is with news of her son Polydoros's death by betrayal and drowning at the hands of the thrice cursed goat of a Thracian, Polymestor, you know Hekabe is gonna get pre-medieval on some poor fool. But who?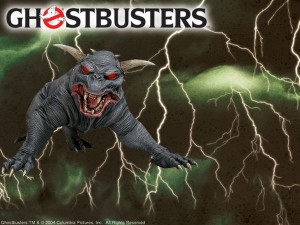 After learning of Polymestor's role in making her son walk the plank, Hekabe lures him into a trap, with Agamemnon's tacit approval. Hekabe promptly has all of Polymestor's men killed by Trojan warrior women, and the traitor himself blinded for his role in the murder. The Thracian thrashes about, and bellows:
I perceive the secret step of women somewhere here.

Which direction shall I go

to leap on them and glut myself with bones and flesh,

make an animal meal of them—

brutality to pay for what they did to me!

O TALAS! [cry]

Where am I going, how do I stumble,

bereft of my children,

Torn apart by these Bacchants of hell?

Cut to bits and thrown out on the mountains

as a bloody breakfast for the dogs?
I think this is some kind of early feminist text or something? Hekabe lives in a man's world, but she could only be pushed so far. And, to quote Rambo, "when you're pushed, killin's as easy as breathin'."
Next week: Hippolytos
Tags: Anne Carson, Grief Lessons
5 Comments