Amy McDaniel
Who Is Justin Taylor?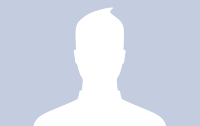 I'm not about to tell you, except for this: Justin Taylor is very dear to me, and I to him. He even dedicated his–wait for it–chapbook to me. No joke. Some days, we are engaged to be married. We'll have an early-morning wedding, family only, with a luncheon of cold meats and fowls following. But you don't know me too well, either, so none of that info should really affect what I'm soliciting from you.
Knowing Justin heaps better than any one of you, I always love to read all the inaccurate insults hurled at him by HTMLGiant peeps. But there haven't been nearly enough this Mean Week, for my liking. I would like to provide one place, right here, to collect all the wild misconceptions, ad-hominem attacks, and elaborate speculations. I'm especially interested in the latter. It seems that people here have especially detailed mental images of who this man is. Please share, right here, at the end of Mean Week. Don't hold back. It'll be more fun than hating on Tao Lin (are they really roommates!?!?!), I promise, because Mr. Taylor is more truly our own.
Tags: Justin Taylor
113 Comments