Chelsea Martin
Zack Sternwalker Impressed Me, Continues to Impress Me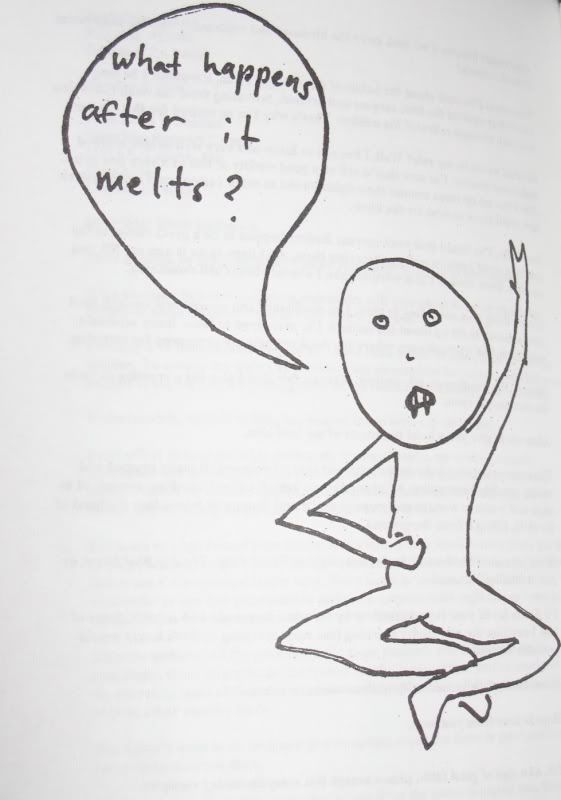 Zack Sternwalker is a person who lives in my neighborhood in Oakland, but I've never met him. I've emailed him a few times. He seems nice. I solicited him for this is stupid I love you, but he didn't want to do it. Then he sent us something for great, but we didn't want to use it.
His books are very cheap (like $2) and very nicely printed and have drawings inside.
Two of his books, Please Let Me Help and Where Cyberspace Meets Space For Cream, are collections of letters addressed to large entities giving them professional advice, product ideas, or ideas for expansion. 

Where Cyberspace Meets Space For Cream is sort of a novella. It's more developed and complicated than Please Let Me Help, and it's funnier. He uses the same letter-writing setup, but develops story throughout the book by mentioning the narrator's life living with his mother after a divorce, and opening an unsuccessful internet café to help sell his business proposal. So it feels like you're getting the story accidentally, like the narrator keeps slipping in personal information to try to make points about his product ideas/business proposals.
Here is a sample:
Dear Wonder Bread,

From what I've heard, you are one of the many bread companies that exist in the world.
I have often seen a commercial for a competing bread company and have thought of the companies it competes with. I'm happy to say your company is almost always one of those.
But I'm curious as to what type of company you really are. Are you the type of company that sits on the sidelines waiting for another company to score the winning touchdown so you can hand it a cup of water and massage its cramps? Or are you the type of company that goes out there and runs a safe, guaranteed five-yard play just to get a cup of water and massage from the first type of company?
Because the type of company I need would already be up in the owner's box snorting lines off the stripper's bald spot.Please let me explain.
You can buy books here and here and you should.
He uses 1984 Printers, which is based in Oakland, and looks hell of good.

Tags: zack sternwalker
14 Comments