Justin Taylor
An Announcement from Maggy Poetry: Contest Deadline Extended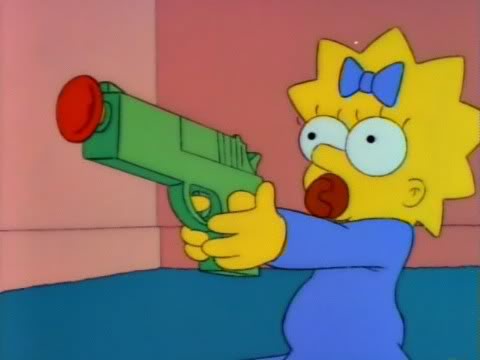 Regular readers know that
I'm a fan of Maggy Poetry
, and I meant to announce the First Annual
Maggy Poetry
Contest when it first began–but then I flubbed it. Lucky for me (and, maybe, you?) Team Maggy decided to extend the entry-period, so if this is something you're interested in doing, you can still do it. This year's judge is none other than Dara Wier. Without any further ado, I turn the floor over to the
Maggy
press release, which contains all of the relevant info-
FIRST ANNUAL MAGGY POETRY CONTEST
JUDGED BY DARA WIER HAS BEEN EXTENDED!
Maggy poetry magazine is proud to announce its first poetry contest, with winning poems selected by Dara Wier. Winning poems will be published in Maggy, issue 2, due out in fall 2010, and will announced by September 1st. All winning entries will be selected anonymously by Dara Wier.
Dara Wier is the author of numerous collections of poetry, including most recently, Selected Poems (Wave Books, 2009), Remnants of Hannah (2006), Reverse Rapture (2005), which received the 2006 SFSU Poetry Center Book Award, Hat On a Pond (2002), Voyages in English (2001), Our Master Plan(1998), which received the Phi Beta Kappa Award, Blue for the Plough(1992), The Book of Knowledge(1988),All You Have in Common (1984), The 8-Step Grapevine (1980), and Blood, Hook & Eye (1977).
Guidelines
1. All entries must be previously unpublished poems.
2. Do not include any identifying information on poems except for the title of the work. Include a separate cover letter with address, title, and full name.
3. Enclose a $11.00 reading fee. Multiple entries are acceptable; however, each entry must be accompanied by a reading fee.
4. Reading fee covers up to three poems, totaling no more than three pages.
5. Entries must be submitted online during the month of July, 2010.



How to Submit


1. Send your submission and cover letter to: maggypoetrymag@gmail.com
2. Make submission fee payment through paypal.
Tags: dara wier, Maggy Poetry
16 Comments