Blake Butler
Giveaway of Daniel Bailey's Hallelujah, Giant Space Wolf
I have an extra copy or two of Daniel Bailey's brand new and very excellent Hallelujah, Giant Space Wolf, now out from Mammoth Editions. Leave a comment and I'll randomly select a winner to receive.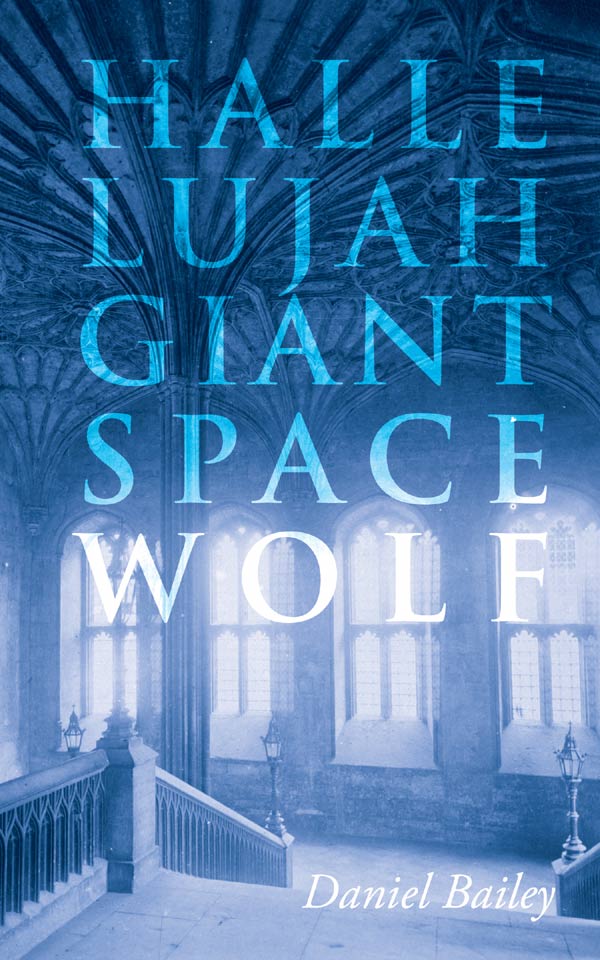 "I don't know how many poets could write a book bringing together meth, Barney, racecars, black metal, God, and the Lakers in one massive feral hymn, but Daniel Bailey is the only one I'd trust. Water into wine is fine but this man can do it to dogshit. Hallelujah Giant Space Wolf is hilarious and true and beautiful. Hail holy spazzlord Bailey." —Blake Butler
"If Daniel Bailey's poems were people, they would be the kind of people that you love to get drunk with but you're always a little afraid that they might try to slit your throat. When you tell them about Emily Dickinson feeling the top of her head come off, they reach for a saw. Still, you can't help but love them. They're a blast! They're always a step away from going to jail or running into your parents or causing you to rearrange the furniture in your loneliest apartment. Daniel Bailey's poem-people are in a gang called The Space Wolves and they are really, really excited about learning something from this terrible, amazing, gigantic world, even if that means that we'll need a mop for all of the blood." —Peter Davis, author of Poetry! Poetry! Poetry!
47 Comments