Blake Butler
Win Evan Lavender-Smith's From Old Notebooks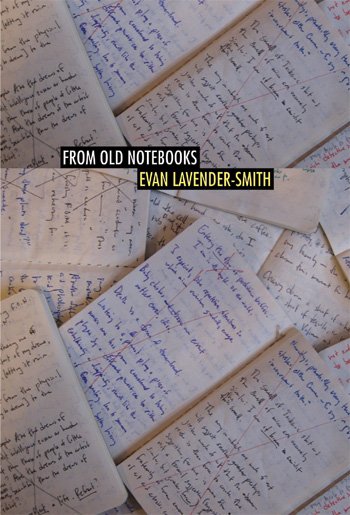 As Chris Higgs discussed a while back, ELS's recent hybrid memoir-philosophic mania-idea machine-joke book-power assemblage From Old Notebooks is simply out of control. In the vein of Markson or D'Agata, but with a manic, hilarious, intense vision that makes it so singular it's almost its own genre, this is the kind of machine you could keep returning to at any point inside it, any line as much its own as it is a contribution to same insane whole.
Here's a line at random: "What if God had said to Phil Mickelson, Would you rather shit your pants or shoot a double bogey on the 18th hole in the U.S. Open?"
I have an extra copy of FON to giveaway to the commenter who tells the most compelling something he or she should probably keep hidden. Winner will be selected Saturday morning.
Excerpt reading and purchase here.
Tags: evan lavender smith, from old notebooks
87 Comments