Ryan Call
Win Zak Smith's Book of Illustrations of Gravity's Rainbow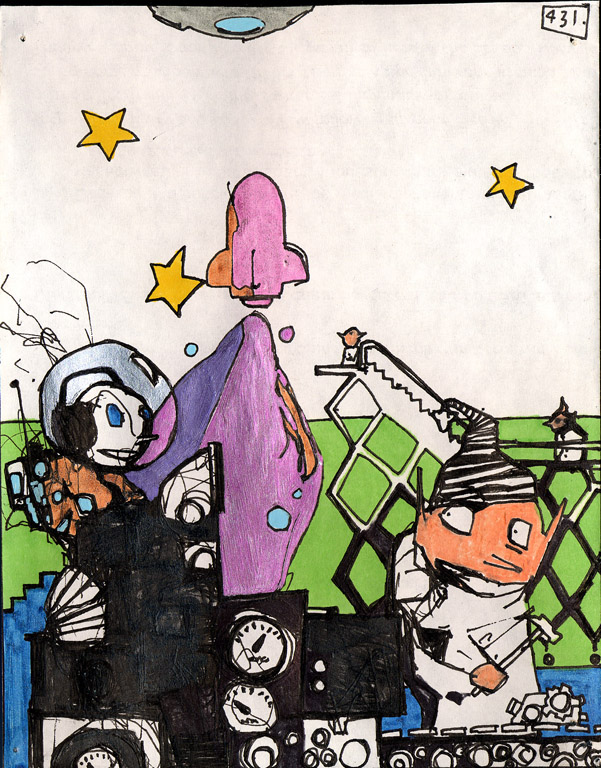 Scott Esposito of The Quarterly Conversation is giving away a copy of Zak Smith's Pictures Showing What Happens On Each Page Of Thomas Pynchon's Novel Gravity's Rainbow.
If you want to win this book, all you need to do is be a member of our Facebook group and write on our wall telling us why you should get the book. Out of all the entrants, we'll pick the winner the week of September 7.
Give TQC some of your time, everyone. There's an interesting excerpt in the latest issue from Macedonia Fernández's The Museum of Eterna's Novel (forthcoming from Open Letter). The editors of TQC write:
Museum is a collection of prologues to a book that is not yet written, and, reminiscent of Viktor Shklovsky, part of Museum's logic is to frustrate the readers' expectations with continual digressions, as well as to challenge their attempts to predict what kind of a book will follow this series of prologues. That all is to say that Museum is one of those books that makes practically no sense at first and then slowly gets better and better as the reader acclimates to its sensibility.
Tags: Open Letter, The Quarterly Conversation, zak smith
6 Comments