Sean Lovelace
5 Glots of Snoo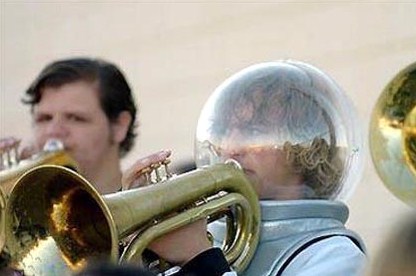 1.) We would rather watch art made than the art itself.
Doesn't work for books.
"Hey, wanna come over and watch me write?"
"I would rather shoe a snail."
2.) mud luscious press has a nifty submissions process and a sale. Why not use both?
3.) Aimee Bender interview.
4.) There is a better word than the one you have down. That's a problem but a koan type of problem. Eventually, you will stop and settle on one word (not the best word). Why? Why then? Is it maddening or gladdening to go through this process? Define the term strike. I thank you.
5.) Just got Ander Monson's Vanishing Point in the mail! Holy shit. This book bleeds over into the web and then the web bleeds back. More on this later. Monson's not only ahead of the curve, he's troweling the curve for us, cut, tamp, curl.
Tags: aimee bender, ander monson, mud luscious press
8 Comments