Blake Butler
Cannibalisms, from Mark Gluth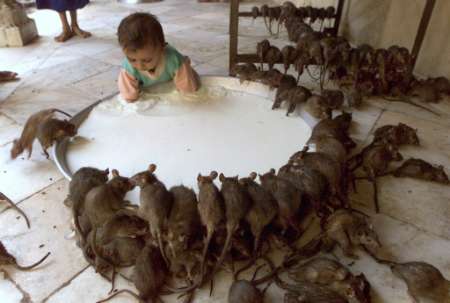 Thoughts today via our Giant friend Mark Gluth:
The pest control guy told me about rats that cannibalize dead rats. He's seen cats that eat cats. Then I read about this cannibal star that's eating a planet. It got me thinking about a ton of stuff, and as per usual I started to think about writing, about how I write, about how much the end results of my writing process are built upon cannibalization of the lesser results of previous processes. About thoughts that kill previous thoughts to give rise to new thoughts.
So here's my question: When's the last time you cannibalized a piece of your own writing? When's the last time you revised a character out of a story but reassigned one of his/her lines to another character? When's the last time you wrote a 30 page story then edited it down to 3 lines describing a story a character in one of your pieces of fiction wrote? When's the last time you threw a story out, but reused the title because it was the best part of it?
Tags: cannibal, mark gluth
33 Comments