Roxane Gay
On Teaching On Writing On Luck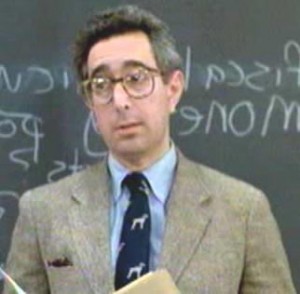 I'm lucky.
Three days a week I get to stand in front of a classroom of students and talk about writing. I get to try new things and challenge what students understand about writing, words and knowledge. On the first day of class, we play with Legos and it completely blows my students' minds that this is a serious college class where we're going to do serious things in fun ways. I love teaching. It is awesome.
Teaching (writing) is hard and frustrating for so many reasons.
We're dealing with the vagaries of college students–they're pressed for time and they're sleepy and they're bored and they're hung over and they're involved in 511 activities and they have boyfriends and girlfriends and exams and at my institution in particular, which is a technological university, students often do not believe there is any merit to writing instruction.  My colleagues and I are fighting the good fight from a very difficult position. Not only do we need to teach a challenging subject, we need to justify ourselves ever single day to people who wear pajamas to class and consider that a reasonable fashion decision.
I enjoy a good challenge.
Writing is subjective and it is difficult to teach subjectivity. It is difficult to explain what "good writing" is but then you're confronted with what can only be termed as "bad writing" and you have to be able to justify and explain that too.
Students don't take notes anymore. They stare at you, and play with their phones or laptops or read magazines beneath the table and their hands never meet pen which never meets paper. You stand at the front of the classroom being witty and clever and giving your best material. It's like a sophisticated stand up routine without the applause. You have to swallow the bitter taste of the beautiful lecture you spent three hours preparing the night before. It tastes like teen spirit.
Grading is exhausting. You want to show your students you care so you want to be conscientious about how you provide feedback. You want to offer constructive criticism, but then you have to do so knowing that 89% of the time they will never read your comments and they will turn in the VERY SAME rough draft that you spent an hour critiquing the previous week. By the end of the semester, you just want to write a grade and move on to the next document and then you get mad at yourself for assigning so much damn writing.
I primarily teach composition and technical communication and this semester, in my technical communication class, I've found that my students feel they have to perform the role of technical writer. In their minds, they have constructed technical communication as this unwieldy, complex endeavor so they write these crazy things that have no relationship to anything comprehensible and they point to some technical bit of information and say, "See! This is technical!" Then you speak to them and they are able to form complete sentences that are interesting to listen to. I tell them, look, write your report by discussing your ideas aloud. Record yourself.  Transcribe that recording and turn it in. They say, "That's too easy," because they think writing is supposed to be hard.
When students come to talk to me outside of class, so often they articulate that they are intimidated. They think they are "bad writers." I hate that phrase, particularly because often times, students are not bad writers. They are just struggling with expressing themselves clearly or rhetorically. They are trying too hard or they are not trying hard enough but they are not bad.  The heart of my dissertation is that we need to stop constructing students as bad writers. It's neither fair nor productive. This is not to say I do not have those human moments where I read something and think, "Ugh. This student is a bad writer," but what does that attitude accomplish? What does it teach students? Not much. More often than not, I believe students write to what we expect of them. I tell my students, "You are all good writers, even if you sometimes provide evidence to the contrary."
The other day, one of my students asked me if there were other courses like mine she could take because she wanted to learn more about writing. I felt like I had run and won a marathon.
Students (and many others) often think technical communication is all about memos and reports and resumés–focusing more on form than function. I love that technical communication is so much more. In class, I talk about how what we're really doing when we write a recommendation report, for example, is telling a story. We're telling the most important story that has ever been told.  We have to tell the story so well that more than one kind of person will appreciate it and take from it what we need them to take from it. We have to keep it short but meaty. I wanted my students to really feel this idea of a concise yet complex story in their bones so we recently read excerpts from  Amelia Gray's AM/PM and then they wrote tiny stories and then they wrote tiny versions of their technical reports. It was fantastic to be able to bring creative writing into technical communication in a way that made sense instead of sitting around reading other reports. I mean, we do that too, but it is not all we do.
I am rambling here but these experiences remind me that at the end of the day writing (regardless of genre) is primarily about words and putting them together thoughtfully,  in ways that make sense, in ways that are interesting. Teaching is hard and frustrating but it is also neat and exciting and on the real, there is nothing more hilarious and awesome than listening to students spin elaborate excuses for absences, missed assignments, shoddy performance, etc. They are the most masterful creative creatures in the world with a real knack for narrative arc because it started with a defective printer at home which exploded and there was ink everywhere so it destroyed all the paper and there was an allergic reaction to the ink and then there was an unfortunate situation at the computer lab where every single machine on campus died at the same time and they didn't want to be late to class so they decided to sacrifice turning in the assignment so as not to negatively affect their attendance record.
I'm so goddamned lucky.
91 Comments