Roxane Gay
What I Hear You Saying Is That My Writing Sucks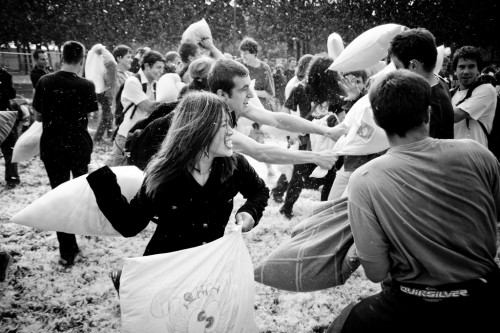 In the June 2009 issue of College Composition and Communication, Rosalie Morales Kearns wrote an article about the creative writing workshop in which she critiques the traditional workshop (as normative, exclusionary, and focused on fault-finding) and asserts we must rethink the format of the workshop for it to serve as a productive, inclusive experience. Changes she suggests include lifting the "gag rule" so authors can talk about their writing as it is being critiqued, the use of writing exercises, and studying published works because "students are much more accustomed to approaching published texts as literature students rather than as creative writers."
Abstract:
Creative writing workshops typically feature a gag rule and emphasize purported flaws. This structure limits students' meaningful engagement with each other's work; positions the author as inherently flawed; and positions other participants as authority figures, passing judgment without articulating their aesthetic standards. I propose an alternative structure in which authors lead discussion; the work is treated not as inherently flawed but as "in process"; and discussants articulate their expectations about "good" writing rather than allowing them to function as unspoken norms.
The article is interesting and Morales Kearns makes valid points in her critique of the traditional workshop. At the same time, many of those critiqued workshop practices, to my mind, help writers improve their craft. Having participated in many creative writing workshops, my experience has been largely positive. I've always gotten thoughtful (however difficult to hear) feedback. Certainly there has always been an asshole (or three) in the room but the assholes have their uses too. And once in a while, I'm that asshole relentlessly dissecting the work in question.
The gag rule, in particular, where you sit there and shut up is one of my favorite parts of the workshop process because you don't get to explain your writing. You are forced to deal with how people are interpreting your writing without being able to otherwise influence them. If your intentions aren't well conveyed through your writing, explaining them has little purpose. I also find that when writers are allowed to dialogue with peers in the workshop, the conversation often devolves into a lot of "What I hear you saying…" therapy speak that is fairly soul destroying. Finally, I don't know that there will ever be a perfect workshop experience because human beings are involved in the process. Our human frailties will always trump the most well-intentioned, thoughtfully structured workshop.  How do you all feel about writing workshops and the traditional format? What would your ideal workshop look like?
99 Comments