pr
Decipher an ee cummings poem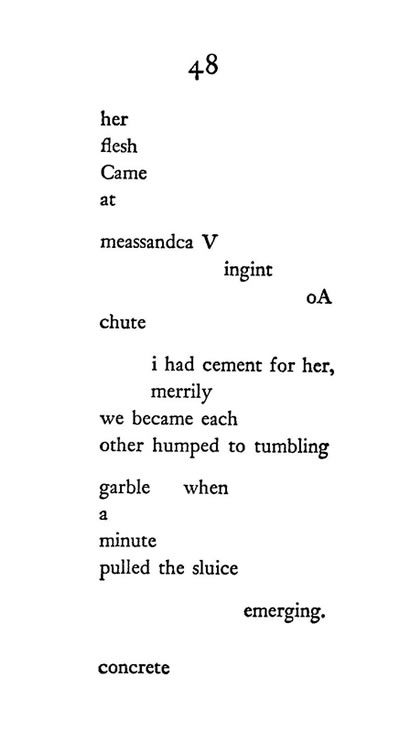 Keith Nathan Brown shared this poem with me. He had some opinions on its meaning as did I. After the jump, I'll share his and my ideas.
I googled "meassandca" thinking I would learn a new word. Not so. Keith reads it as either/both "as sand caving into" or "ass and caving into" and questions whether he wanted to write about anal sex but was concerned about the social taboo and made it possible to be interpreted both ways.
What struck me visually is the capital "V" just above the "oA" , possibly signalling the vagina over the asshole, as if he were looking at it. Also, the non-word ingint hinting to "in it" and the "o" next to the "A" hinting at one, the shape of a hole, and also, perhaps "or", as if he was contemplating which one to go for. But why would his sluice be "pulled" and "emerging"? To me, this smacks of pulling out, but one of the great things about anal sex is pregnancy is not an issue. Keith thinks its just refering to him coming quickly. Ideas, anyone?
Tags: ee cummings
89 Comments