Catherine Lacey
Hey, dreams, I dreamed you. I'm not something you curb a dog for.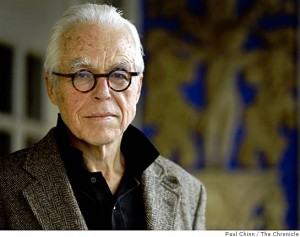 There's this guy I know who was raised by professional clowns in New Mexico. When we met seven years ago in New Orleans I was terrified of him but now he can be counted on to bring things to my attention that I would have otherwise missed, like this passage from the introduction to The House of Blue Leaves by John Guare.
I'm right here in the heart of the action, in the bedroom community of the heart of the action, and I live in the El Dorado Apartments and the main street of Jackson Heights has Tudor-topped buildings with pizza slices for sale beneath them and discount radios and discount drugs and discount records and the Chippendale-paneled elevator in my apartment is all carved up with Love To Fuck that no amount of polishing can ever erase. And why do my dreams, which should be the best part of me, why do my dreams, my wants, constantly humiliate me? Why don't I get the breaks? What happened? I'm hip. I'm hep. I'm a New Yorker. The heart of the action.  Just a subway ride to the heart of the action. I want to be part of that skyline. I want to blend into those lights. Hey, dreams, I dreamed you. I'm not something you curb a dog for. New York is where it all is. So why aren't I here?

When I was a kid I wanted to come from Iowa, from New Mexico, to make the final break and leave, say, the flatness of Nebraska and get on that Greyhound and get off that Greyhound at Port Authority and wave your cardboard suitcase at the sky: I'll Lick You Yet. How do you run away to your dreams when you're already there? I never wanted to be any place in my life but New York. How do you get there when you're there? Fourteen minutes on the Flushing line is a very long distance. And I guess that's what this play is about more than anything else: humiliation. Everyone in the play is constantly being humiliated by their dreams, their loves, their wants, their best parts. People have criticized the play for being cruel or unfeeling. I don't think any play from the Oresteia on down has ever reached the cruelty of the smallest moments in our lives, what we have done to others, what others have done to us.

I'm not interested so much in how people survive as in how they avoid humiliation.
I forget I live in New York until I'm just a little humiliated, then it is very clear to me that I am in New York. Last night I was getting on the 4 train at Grand Central Station when I realized I was standing next to Mary Gaitskill. You could see her deflate when she became aware I recognized her. I didn't say anything to her at first but this tension kept building up– this woman had written the single greatest novel I read this year, Veronica, and all I wanted to tell her was that I have loved it and it had left me ruined for days. Against my better judgment, knowing she'd probably rather be left alone, I told her I loved her books and immediately felt like a ten year old kid. I think I went bow-legged and bucktoothed for a minute. Ah, minor humiliation; the lagniappe of New York.
Tags: John Guare, Mary Gaitskill
10 Comments