Ryan Call
Favorite Words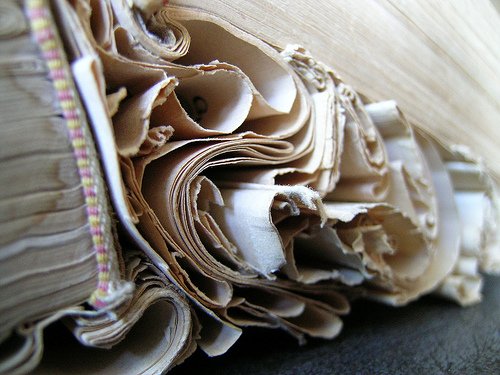 In past conversations, Blake and I have talked about the kinds of words we most often rely upon in our writing, and whether or not we should break from them or embrace them, or both. For example, I noticed Blake seems to like rhythmic -ed words, like 'befucked' and 'squidged' and so on, and he uses them quite a lot in his writing.
Then, while reviewing SAT words with a high school student the other day, I thought of how I should make a list of words I like to use when I write, or a list of words I would like to use in another story. I went through a bunch of my past stories and reread them for words I remember liking as I wrote them into the text. I've listed them here with a few sentences of explanation.
What words do you like? Do you have words you use too much? Words you want to use more? Do you maintain lists of these words? Is it possible to talk about words this way? I think much of this depends on context and how the word is used, so know that I'm speaking directly from how I use these words when I write.
Five random words I have used before and like a lot:
facsimile: I prefer this to the shortened fax. I like the stressed second syllable, how it sounds like an 'x' but looks weird on the page; should a 'c' ever come before an 's' in a word? Are there other words that look this weird? I like how the last syllable feels on my tongue/in my head when I finish reading the word aloud or to myself.
navigate(d): I like to use this verb a lot. I like to try to  figure out what things can be 'navigated'; therefore, I tend to use it more often in its transitive form. In the past tense, this verb really sounds good in my head because of the final syllable. I think that extra bit makes me put even more stress on the third syllable, which helps me sometimes work out a sentence's structure, figure out where the most interesting textures occur and what I need to cut in order to bring that out.
kind: I like this word because it is so simple, but it feels unique to me because I like to look at the letter 'k.' I like to use it in a sentence to replace 'nice' and also in phrases like 'some kind of' or 'a kind of' and so on. I think of it as a little word to use when I want to build rhythmic phrases.
rudimentary: Something about the end of this word makes me feel like I am tapping my fingers on the desk in a pleasing way. I think the '-ary' of it oddly extends the syllables, like, oh, it's over at the 't,' but wait there's more!
gather(ed): I associate this word with children, though I don't know why. This word seems childlike to me. I think it has origins in 'fellowship' and 'community,' which might explain the positive feelings I feel when I read it. I like about it the softness after the hard 'g' sound. And can 'g' ever be all that hard of a sound?
BONUS – Here is a word I usually do not like:
kept: I have too often read this word in verb phrases like 'kept going' and 'kept trying' and so on. For some reason, I have a hard time liking those verbs, partially because I think they are a little clumsy sounding to me. This has unfortunately ruined my appreciation of the adjective 'kept,' which I think could lead to some neat noun phrases.
–adjective
2.
having the expression of principles, ideas, etc., controlled, dominated, or determined by one whose money provides support:

a kept press; a kept writer.
According to that definition, I am a 'kept writer.'
(Just kidding, dear wife! Love you!)
So what are some of your favorite words?
122 Comments