Lily Hoang
Geography Thursday: A Place of Dreams
A non-magic magic story: In April 1879, a French postman tripped on a stone while he was delivering mail. Inspired by its shape, form, texture, whatever, he picked it up. From that day forward, this postman, named Ferdinand Cheval, collected rocks in a wheel barrel after work, and from these rocks he built a palace. I wanted to use the word "castle" to emphasize the magic component, but "palace" is just as sufficient. He called it Palais Ideal, his Ideal Palace. It took him thirty-six years. Below, you'll find images, lots of them. They are glorious.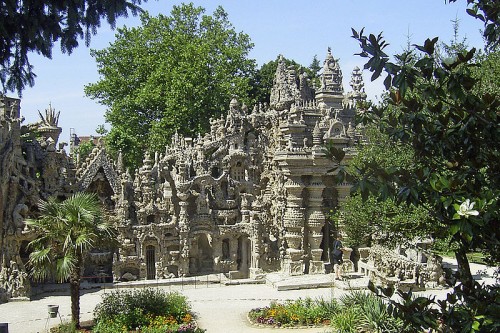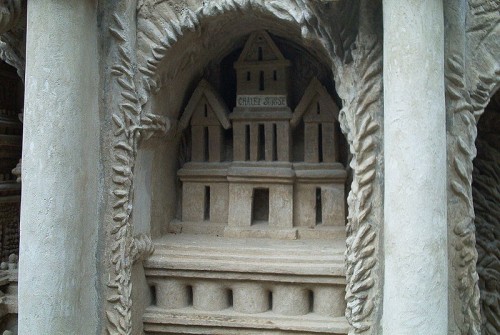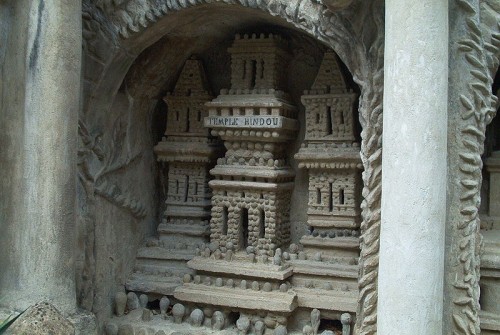 A non-magic non-magic story: Cheval's neighbours said he was insane. They laughed at him, mocked him, called him all sorts of names, none of which were kind or generous.
A magic non-magic story: Cheval's Palais Ideal inspired many thinkers and artists. Guy DeBord (and many Situationists) made pilgrimages to the palace. (I can't find a photograph on-line, but if this suits your fancy, Verso recently published a handsome book of essays called The Situationists and the City that has many lovely but grainy photos of DeBord at the palace.) Andre Breton and the Surrealists also found inspiration there. (There are photos of Breton at Palais Ideal in the Verso book as well.) Apparently, Cheval's palace also beckoned unnotable people like Pablo Picasso, Anais Nin, and Max Ernst.
A semi-conclusion: Cheval's Wikipedia page describes Palais Ideal as "naïve art" architecture, which is defined as: "a classification of art that is often characterized by a childlike simplicity in its subject matter and technique." But looking at Palais Ideal, what is childlike about it? The only thing I can conclude is that by aiming to manifest a utopia, Cheval was being "childlike." Is utopia inherently childish then? Is a desire for an ideal place childish?
Another semi-conclusion: In The Situationists and the City, editor Tom McDonough perpetually calls Cheval "the postman Cheval" or "the postman." On rare occasion, he uses only his last name. That is, there is always a modifier, a reminder of his occupation. This may have been to emphasize to readers that he was not an architect, but to what end? I personally found it condescending. Writers and thinkers and "real" architects can be known by their last names alone. When he talks about DeBord or Breton, he does not add an occupation before their names. But because Cheval was a postman, we needed it why? For instance, can you imagine if we began any sentence about Bukowski as "the postman Bukowski" or every sentence about Eliot with "the banker Eliot"? It would be ridiculous. Unlike Bukowski and Eliot, Cheval has no lasting "art" other than his palace, which is treated not as "art" but as "naïve art." What does this say about occupation? What does this say about the hierarchies of art? Because of Cheval's lack of formal training in architecture, should his palace be deemed less artistic than, say, this: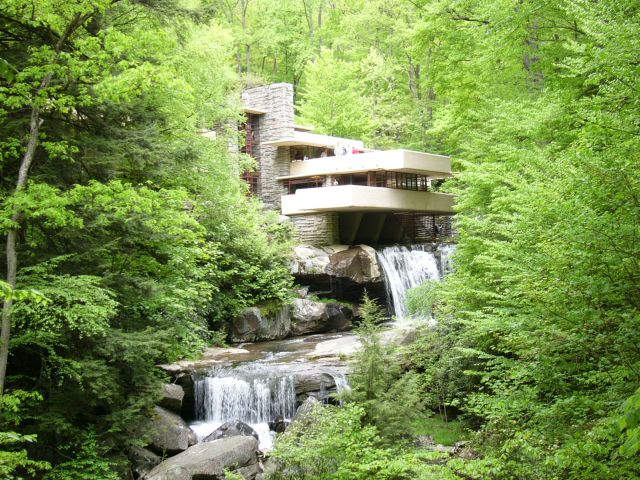 Or this: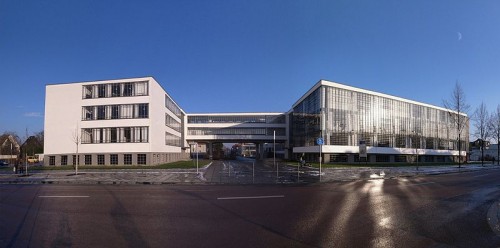 A conclusion, or, a question: If you were to build your own Palais Ideal, what material would you use? What would it look like? Try not to be too childish, won't you? Lord knows, we wouldn't want to be naïve in our dreaming.
Tags: architecture, Cheval, Geography Thursday, palais ideal, utopia
30 Comments