October 27th, 2009 / 11:06 pm
Mean
Ryan Call
Rants of the Rejected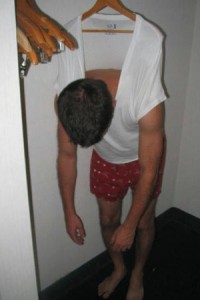 Bradley Sands of Bust Down The Door And Eat All The Chickens just tweeted this link to an old letter he received from a disgruntled, rejected author in 2008. It seemed like a useful thing to repost for Mean Week. Here's the beginning (wtf?):
Dear Bradley,

Where are my stories? What did I do wrong to deserve such a cold shoulder during The Mark Chapman Generation, Twin Towers, "Malvo", academic massacre, Amish massacre, etc? Is that it, then, Bradley, you're just going to leave me dangling? Ok, if that's the way you feel. I've never seen 1 magazine in 40 years of doing this live more than a few years after being treated so shitty as you have treated me.
Any fun rants out there? Either ones you've received from authors or ones you've sent to editors?
Tags: Bust Down The Door And Eat All The Chickens
26 Comments