Ryan Call
Thousands Already Sold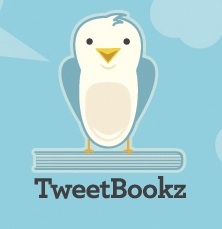 Thousands of what, you ask? Thousands of TweetBookz.
That's right. It's exactly what it sounds like.
From the about page:
Our concept for TweetBookz is to bring content as short-lengthed and short-lived as tweets to the "serious" world of books.
($30 a hardcover and $20 a paperback)
The FAQ page is even better:
Is there a minimum number of tweets I need to have? How small can the books be?

You need at least one tweet that we can print and books are printed with a minimum of 20 pages (holding 40 tweets). If you have fewer than 40 tweets we will fill in the rest with nicely designed blank pages.
Shouldn't that say "nicely designed" blank pages?
6 Comments