Blake Butler
Zak Smith's We Did Porn
I have been reading Zak Smith's We Did Porn this weekend. I am pretty sure you're going to want this. One of those books that once you open you don't stop thinking about wanting to read until it's over. Plus it's about porn and art. What else do I need to say?
Oh, it has drawings, along with the memoir, which follows Mr. Smith through his alt-porn career: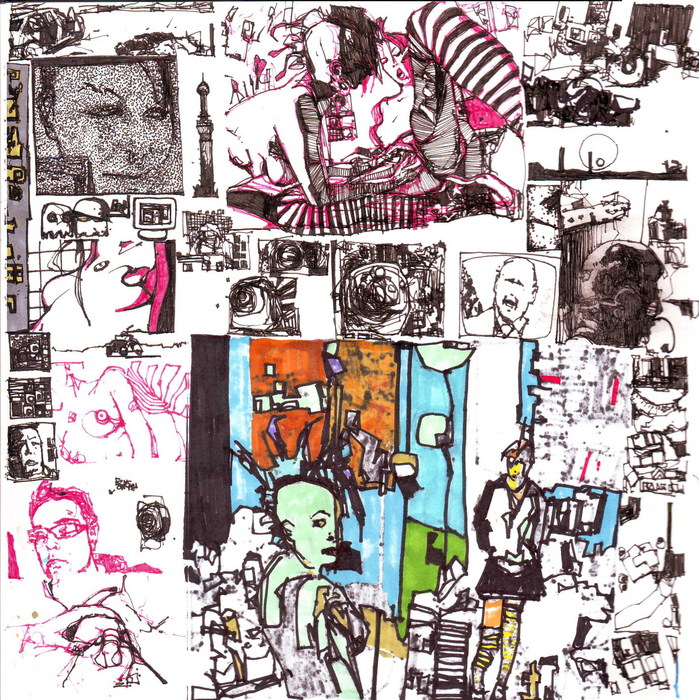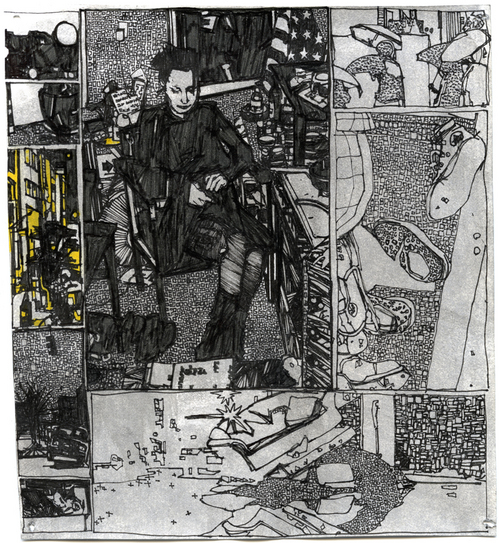 Quite quite engrossing, and in one of those voices that sounds fresh enough to not sound like anyone else while still maintaining the maximum fun and punk sass.
It was going to take a pretty amazing thing to follow up the Pictures Showing What Happens on Each Page of Thomas Pynchon's Novel Gravity's Rainbow idea, but yeah, halfway through I am ready to profess: Buy.
Tags: we did porn, zak smith
6 Comments