February 3rd, 2009 / 10:55 pm
Presses
Ryan Call
'I eat books'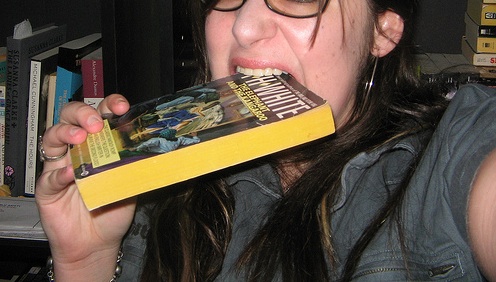 Scott Esposito has begun posting at Conversational Reading a series of interviews with various publishers of small presses. Here's what he has to say about the series:
In order to get some a picture of how publishing beyond New York's giants is faring, I'm going to be conducting interviews with presses and publishing them here. I'll be interested to see if they're feeling the pain every bit as much as the big guys, or if their different publishing models are yielding different results. I'll also want to see what they're doing to stay competitive in this market and if they think the recession is going to shake up publishing at large.
So far he's heard from Declan Spring of New Directions, Fred Ramey of Unbridled Books, and Richard Nash of Soft Skull/Counterpoint.
The series can be read at this link.
Tags: recession, Scott Esposito
8 Comments