October 5th, 2008 / 10:53 pm
Presses
Blake Butler
Starcherone Books Open Subs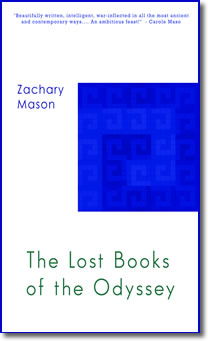 For the next 10 days (until Oct 15), Starcherone Books has opened their gates for open submission of queries regarding book length works. With fantastic releases in the past year from Johannes Goransson, Joshua Cohen, Zachary Mason, and more, this is a great opportunity for those who are looking to send out their innovative fiction manuscripts.
In addition to the open subs, they've also announced their yearly book competition, which should answer the question in many mouths, that being: What's up with Ben Marcus? as he's been announced the final judge for the competition. Booyah.
Here's specific words:
Effective immediately, Starcherone Books will be accepting manuscripts under the following guidelines:

1. Writers may query until October 15, 2008, at starcherone@gmail.com. Please tell us about your book project and about your writing accomplishments to date. DO NOT SEND YOUR MANUSCRIPT; UNLESS WE HAVE ASKED FOR IT, IT WILL BE RETURNED.

2. We will be resuming our manuscript contest this winter, with Ben Marcus as our 2009 Final Judge. See our CONTEST PAGE. Our contest will serve as the preferred method for writers who have not established a track record through prior awards and/or publications to have their manuscripts considered by Starcherone Books. This contest is designed to discover new writing talent, and has been the method by which we have discovered six writers (five winners and a published runner-up) since 2004.
Tags: ben marcus, starcherone books
2 Comments
October 6th, 2008 / 5:16 am Darby Larson—

this is useful information. thank you.

October 6th, 2008 / 1:16 am Darby Larson—

this is useful information. thank you.