April 28th, 2009 / 2:03 pm
Uncategorized
Blake Butler
2 Rad Scandinavian Lit Journals: GUSTAF & JEG!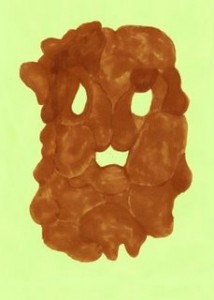 Happy lately to have eaten into the Scandinavian lit world somewhat by the magical properties of the amazingly and independently produced Gustaf, which in its first two issues featuring work by many HTML Giant contributors and favorites such as Sam Pink, Tao Lin, Claire Donato, myself, Nathan Tyree, and several Scandinavian authors and artists, all beautiful produced with really killer design inside and out. At $7 for an issue, you can't really ask for much more.
Editor and all around sweetheart Audun Mortensen sent me a link today to a promo video for both the Gustaf and their brother mag Jeg!, which features them at an indie crafts fair and reading, basically just hanging out. Following the camera around and hearing the other voices in translation made me really happy and giddy somehow.
The second half also features brief excerpts of readings of readings of folks like Kathryn Regina, a Sam Pink play performance, Brandon Gorrell, and yrs truly:
Tags: gustaf magazine, jeg!
14 Comments