December 10th, 2013 / 12:04 pm
Random
Christopher Higgs
2013 Holiday Shopping Guide: Fiction Recommendations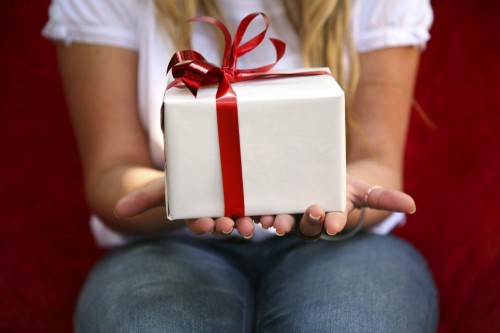 Last week I did a Nonfiction Shopping Guide. Now I've got this list of fiction titles published this year, for all you last minute shoppers.
When compiling the nonfiction list I limited myself to twenty titles, even though I could've easily made it thirty or fifty with the amount of good material published this year. For this list I bumped the number to thirty, but could've easily exceeded it. I'll present them in no particular order. (N.B. I've omitted works published by fellow giants, which was hard considering the awesomeness of Baumann's Solip
 and Simmons's Happy Rock
 to name but two.)
These obviously represent my own interests and therefore omit plenty of titles I'm sure were great. Also, in the interest of transparency, my click-throughs use my Amazon Affiliate number, which means that I receive pennies when you click on the titles and end up purchasing something, pennies I save up and use to buy baby supplies.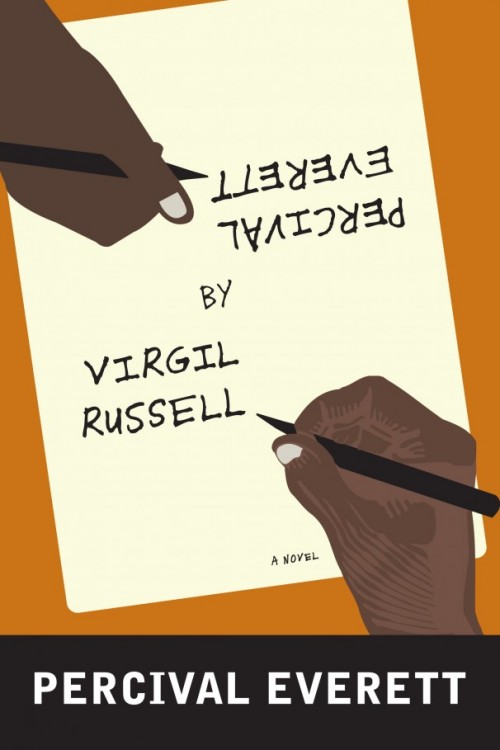 Percival Everett by Virgil Russell: A Novel

by Percival Everett
A story inside a story inside a story. A man visits his aging father in a nursing home, where his father writes the novel he imagines his son would write. Or is it the novel that the son imagines his father would imagine, if he were to imagine the kind of novel the son would write?

Let's simplify: a woman seeks an apprenticeship with a painter, claiming to be his long-lost daughter. A contractor-for-hire named Murphy can't distinguish between the two brothers who employ him. And in Murphy's troubled dreams, Nat Turner imagines the life of William Styron. These narratives twist together with anecdotes from the nursing home, each building on the other until they crest in a wild, outlandish excursion of the inmates led by the father. Anchoring these shifting plotlines is a running commentary between father and son that sheds doubt on the truthfulness of each story. Because, after all, what narrator can we ever trust?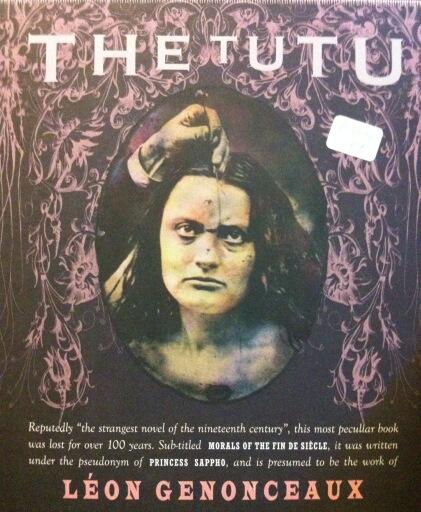 The Tutu: Morals of the Fin de Siècle

by Léon Genonceaux
The nineteenth-century French writer and publisher Léon Genonceaux (1856-?) is as much of an enigma as those two legendary enfants terribles whom he was the first to publish: Arthur Rimbaud and the Comte de Lautréamont. After he had done so, a conviction for publishing indecent literature followed, and Genonceaux fled to London, returning to Paris around 1900 and then disappearing forever around 1905, leaving behind a wild, stupefying masterpiece called The Tutu. The Tutu is one of those mythical beasts-a great lost book; a book that, if it had been published when it was written (in 1891), would have been one of the defining works of late nineteenth-century French literature. In fact it was published, but was never distributed to bookstores, and today only six copies of the original edition survive. Willfully scatological, erotic and gleefully Nietzschean in its dismemberment of fin-de-siecle morality, The Tutu is at once a sort of ultimate Decadent delirium and also a proto-modernist novel in the vein of Ulysses. Its existence was first posited in 1966 by a famous literary hoaxer, and until a handful of copies turned up some years later, in the early 1990s, it was presumed to be a fabrication. This is the first English translation.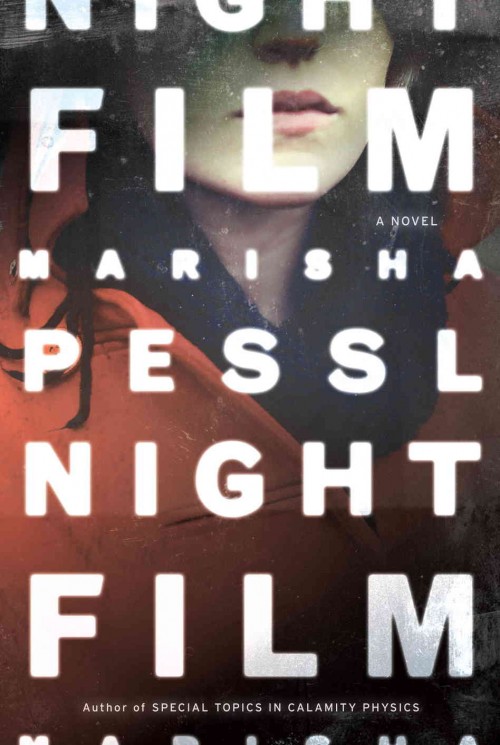 Night Film

by Marisha Pessl
This big, inventive novel is about the dark secrets of a creepy film director, Stanislav Cordova, his mysterious daughter who has fallen to her death, and the investigative journalist who tries to figure out the whole story. But while it's called a novel, Night Film wants to be a lot more than that. Marisha Pessl uses all kinds of made-up documents: newspaper clippings, photos, police reports, magazine articles supposedly taken from Time and Rolling Stone, and transcripts of chatter on a highly culty, closed online community called The Blackboard, to tell its thriller of a story.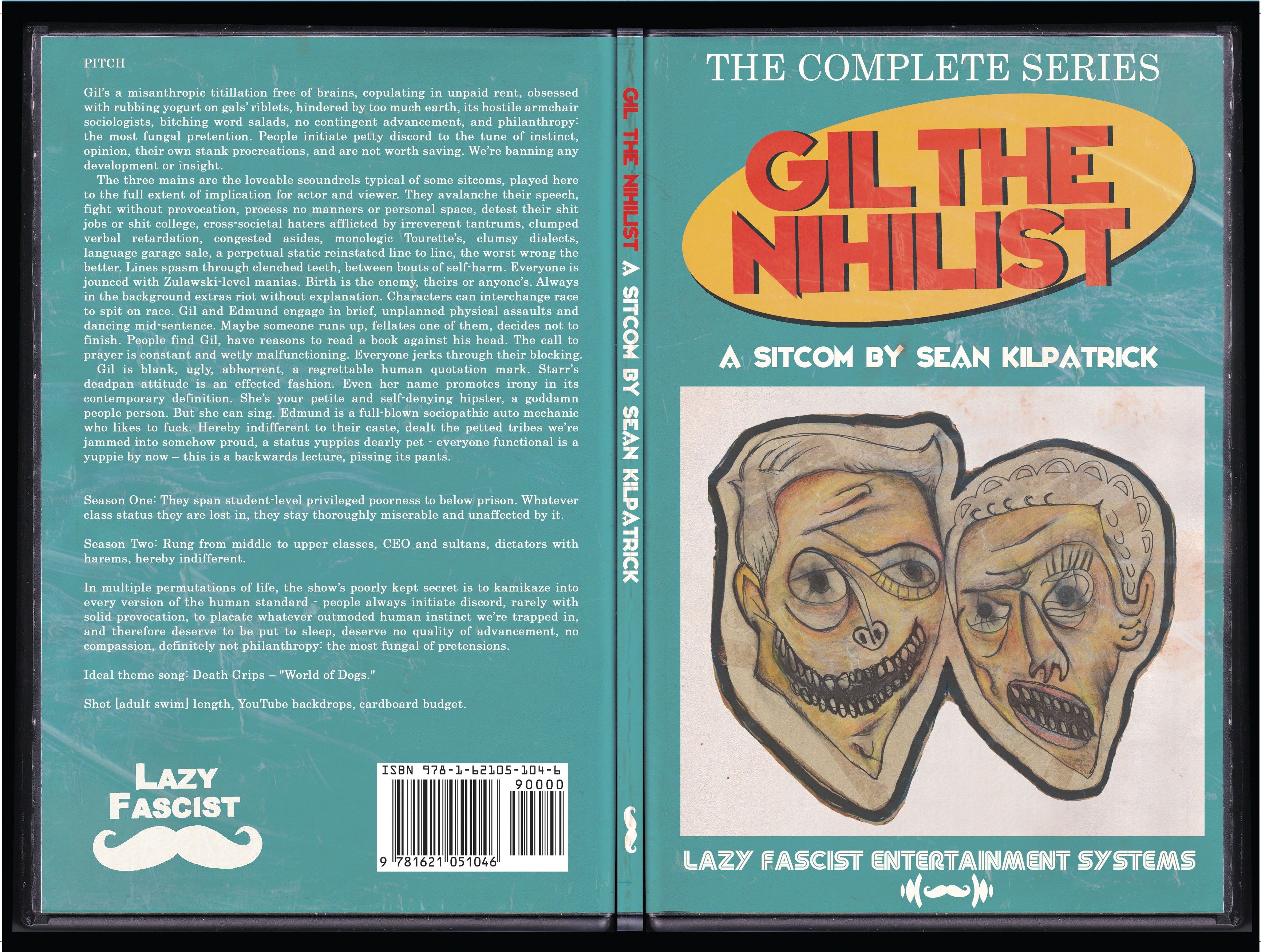 Gil the Nihilist: A Sitcom

by Sean Kilpatrick
Blurring the boundary between screenplay and poem, Gil The Nihilist one-ups Pound's modernist dictum ("make it new") by additionally making it "now." Right now. Right this instant. More timely, relevant, and compelling than anything else on the market. In no uncertain terms, Kilpatrick has produced the first truly radiant nightmare of the 21st century. To put it in movie-speak, it's Clark Coolidge meets Andrzej Zulawski meets Kathy Acker's Blood and Guts in High School meets Richard Kern's Fingered meets Death Grips meets John Waters. Moreover, this book pulses with the word porn of word stylists meshed with the intoxicating visuals of our everyday hyper-reality.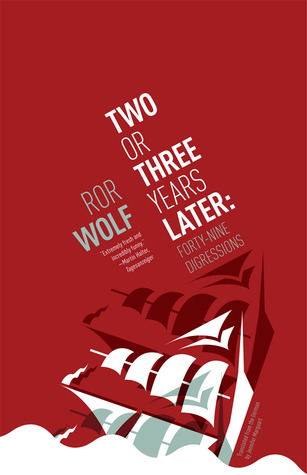 Two or Three Years Later: Forty-nine Digressions

by Ror Wolf
Working in the traditions of Robert Walser, Robert Pinget, and Laurence Sterne, Ror Wolf creates strangely entertaining and condensed stories that call into question the very nature of what makes a story a story. Almost an anti-book, Two or Three Years Later: Forty-Nine Digressions takes as its basis the small, diurnal details of life, transforming these oft-overlooked ordinary experiences of nondescript people in small German villages into artistic meditations on ambiguity, repetition, and narrative.

Incredibly funny and playful,Two or Three Years Later is unlike anything you've ever read—from German or any other language. These stories of men observing other men, of men who may or may not have been wearing a hat on a particular Monday (or was it Tuesday?), are delightful word-puzzles that are both intriguing and enjoyable.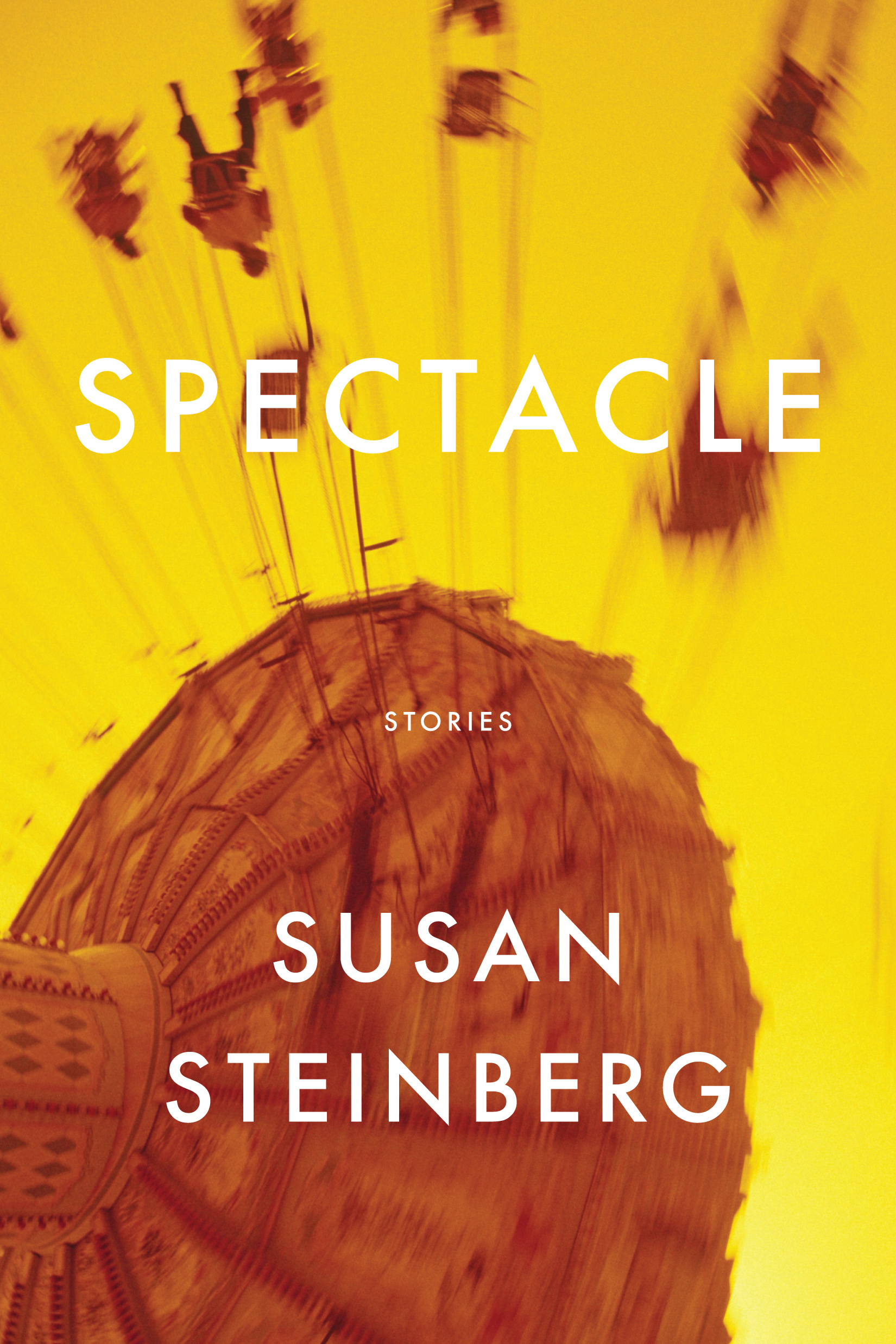 Spectacle: Stories

by Susan Steinberg
In these innovative linked stories, women confront loss and grief as they sift through the wreckage of their lives. In the title story, a woman struggles with the death of her friend in a plane crash. A daughter decides whether to take her father off life support in the Pushcart Prize-winning "Cowboys." And in "Underthings," when a man hits his girlfriend, she calls it an accident. Spectacle bears witness to alarming and strange incidents: carnival rides and plane crashes, affairs spied through keyholes and amateur porn, vandalism and petty theft. These wounded women stand at the edge of disaster and risk it all to speak their sharpest secrets.

In lean, acrobatic prose, Susan Steinberg subverts assumptions about narrative and challenges conventional gender roles. She delivers insight with a fierce lyric intensity in sentences shorn of excessive sentiment or unnecessary ornament. By fusing style and story, Steinberg amplifies the connections between themes and characters so that each devastating revelation echoes throughout the collection. A vital and turbulent book from a distinctive voice, Spectacle will break your heart, and then, before the last page is turned, will bind it up anew.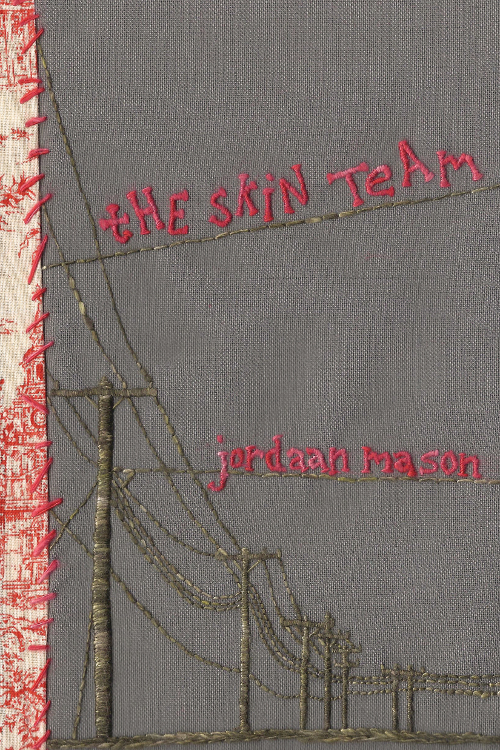 The Skin Team

by Jordaan Mason
There's been a fire at the Power Company Building. A vomit of lightbulbs. A compass recovered from the stomach, pointing to True North. Teams of boys in the woods get lost and forget their colors. Girls gather in the park, trying to remember what songs to sing. But the horses are too sick to bet on and a map is not the territory. Three skins convulse, three bodies converge. A sickness is shared between a girl and a boy and a boy and a river. Jordaan Mason's debut novel, THE SKIN TEAM, is a story of mesmerized violence and the shape shifting between love and sex and the singing that happens when the power goes out.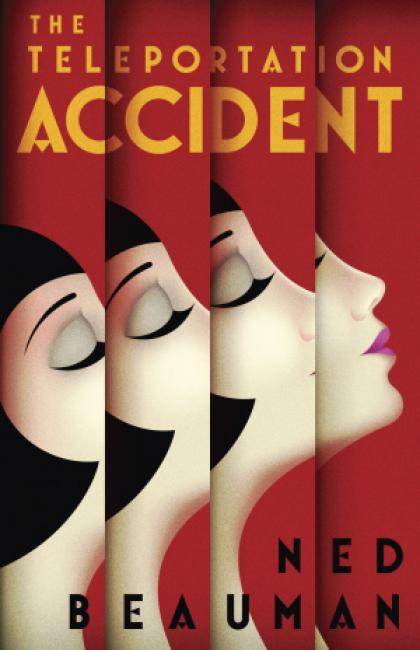 The Teleportation Accident

by Ned Beauman
When you haven't had sex in a long time, it feels like the worst thing that could ever happen. If you're living in Germany in the 1930s, it probably isn't. But that's no consolation to Egon Loeser, whose carnal misfortunes will push him from the experimental theaters of Berlin to the absinthe bars of Paris to the physics laboratories of Los Angeles, trying all the while to solve two mysteries: Was it really a deal with Satan that claimed the life of his hero, Renaissance set designer Adriano Lavicini, creator of the so-called Teleportation Device? And why is it that a handsome, clever, modest guy like him can't—just once in a while—get himself laid? From Ned Beauman, the author of the acclaimed Boxer, Beetle, comes a historical novel that doesn't know what year it is; a noir novel that turns all the lights on; a romance novel that arrives drunk to dinner; a science fiction novel that can't remember what isotopemeans; a stunningly inventive, exceptionally funny, dangerously unsteady and (largely) coherent novel about sex, violence, space, time, and how the best way to deal with history is to ignore it.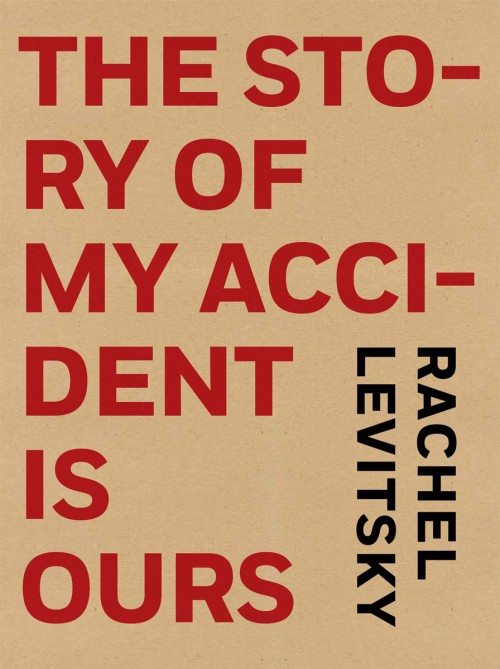 The Story of My Accident Is Ours

by Rachel Levitsky
A product of over 15 years of writing, this multivalent new work both builds on and departs from Levitsky's previous efforts, as she traverses a host of contemporary theoretical discourses and concerns: transgendered bodies, social movements, pharmaceutical management of the emotions, and countless others. "The movement revolves around an accident, the exact nature of which is not disclosed. Despite the abstractions inherent in these constraints, I want the document to be accessible, engaging, addictive, and uncomfortable to hold, as in the instance of a suitcase with something vibrating inside." In this project, the formal poetics of expression confront fiction to create something utterly new.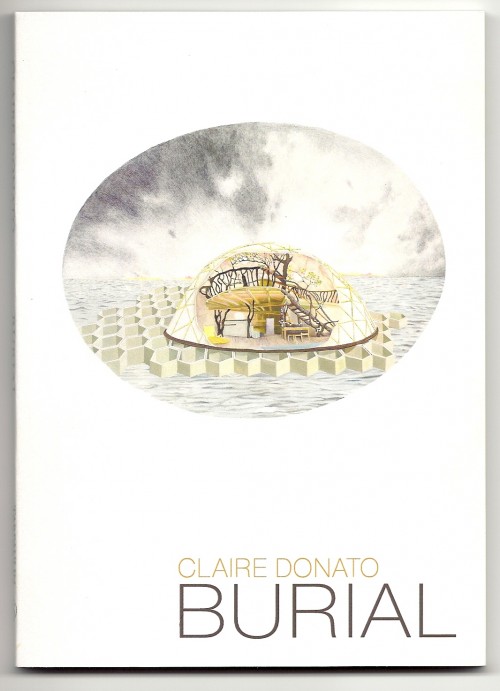 Burial

by Claire Donato
Set in the mind of a narrator who is grieving the loss of her father, who conflates her hotel room with the morgue, and who encounters characters that may not exist, BURIAL is a little novel about an immeasurable black hole. Like a 21st century Lispector, Donato grapples with ontology and trades plot for ambience; the result is an elegy in prose at once lyrical and intelligent, with no small amount of rot and vomit and ghosts.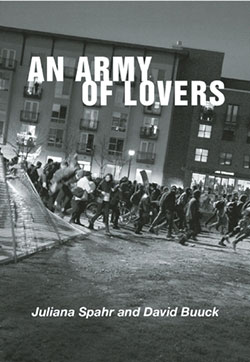 An Army of Lovers

by David Buuck & Juliana Spahr
An Army of Lovers begins with the story of two poets, Demented Panda and Koki, united in their desire to write politically engaged poetry at a time when poetry seems to have lost its ability to effect social change. Their first project is more than a failure, resulting in a spell that unleashes a torrent of raw sewage and surrealistic embodiments of consumerist excess and black site torture techniques. Subsequent chapters feature an experimental composer (Koki?) and a performance artist (Panda?) whose bodies are literally invaded with the ills of capitalism, manifested through leaking blisters and other maladies, as well as a radical remix of a Raymond Carver story, questioning "What We Talk About When We Talk About Poetry." The novel concludes with Panda and Koki returning to the site of their failed collaboration to conjure up a more utopian vision of "an army of lovers." Fantastical, lyrical, whimsical and wildly experimental, An Army of Lovers is as serious as it is absurd.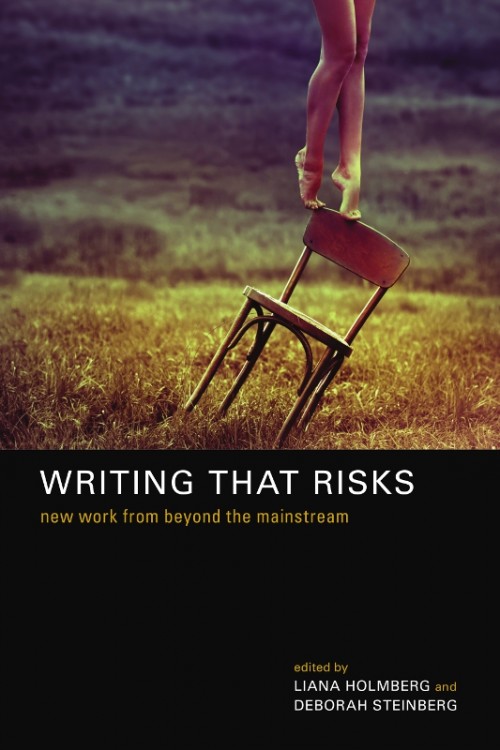 Writing That Risks: New Work from Beyond the Mainstream

edited by Liana Holmberg & Deborah Steinberg
Writing That Risks features writers from around the world who delight in exploring the boundaries of content and style.

The collection ranges from a ghost story set to blues chords to a love story set in a museum that may or may not be under attack by an angry mob; from a found poem that begins with a grocery receipt to a multi-part exploration of motherhood in verse. It also includes creative nonfiction that breathes new life into the memoir form. Each piece is gorgeously crafted, and these writers' unique voices will linger with you long after you've finished reading.

Authors: aJbishop, Catie Jarvis, Christina Olson, Dan Sklar, David Ellis Dickerson, Edmund Zagorin, Erin Fitzgerald, Jenny Bitner, Joanne M. Clarkson, John Newman, Jønathan Lyons, Jordan Reynolds, LaTasha N. Nevada Diggs,  Libby Hart, Mariev Finnegan, Michelle S. Lee, Molly English, Norman Lock, Olga Zilberbourg, Patrick Cole, Rachel Yoder, Robert Neilson, Sharif Shakhshir, Soren Gauger, Steve Castro, Thia Li Colvin, Wendy Patrice Williams, xTx, Zach Powers.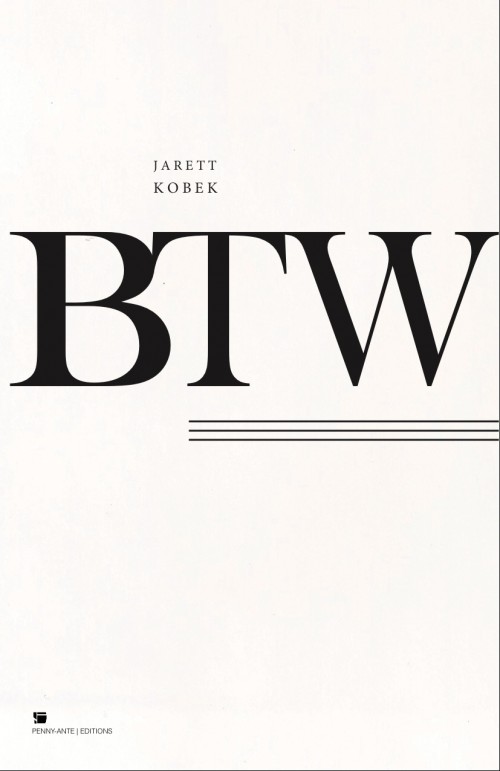 BTW: A Novel

by Jarett Kobek
Bad relationships, interracial dating, cross-faith intermarriage, the endless pangs of monogamous love, reality television, Muslim fundamentalism, Crispin Hellion Glover, Internet pornography, Turkish secularism in the era of Erdoğan, the amorous habits of Thomas Jefferson, errant dogs, cheeseburger tattoos, alcoholics without recovery, 9/11 PTSD, female Victorian novelists, the people who go to California to die.

Jarett Kobek's second novel, BTW, presents the tragicomedy of a young man in Los Angeles balancing a lunatic father, two catastrophic relationships, identity politics, and American pop culture at its most confused.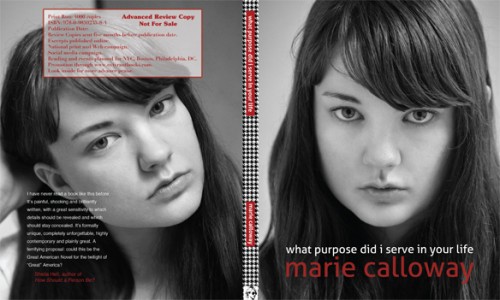 what purpose did i serve in your life

by Marie Calloway
Marie Calloway emerged in 2011, a controversial, compelling young talent whose work drove intense and polarized discussion from its first appearance. Her debut work of fiction, what purpose did i serve in your life, examines the nature of sex and the possibility of real connection in the face of degradation and blankness.  Its interlocking stories follow a chronological arc from innocence to sexual experience, taking in the humiliations of one night stands with male strangers, the perils of sex work, and the caustic reception that greets a woman working and writing in public. It is a brave and pitiless examination of yearning in an era of hyper-exposure and a riveting account of the moments of transcendence seized from an otherwise blank world.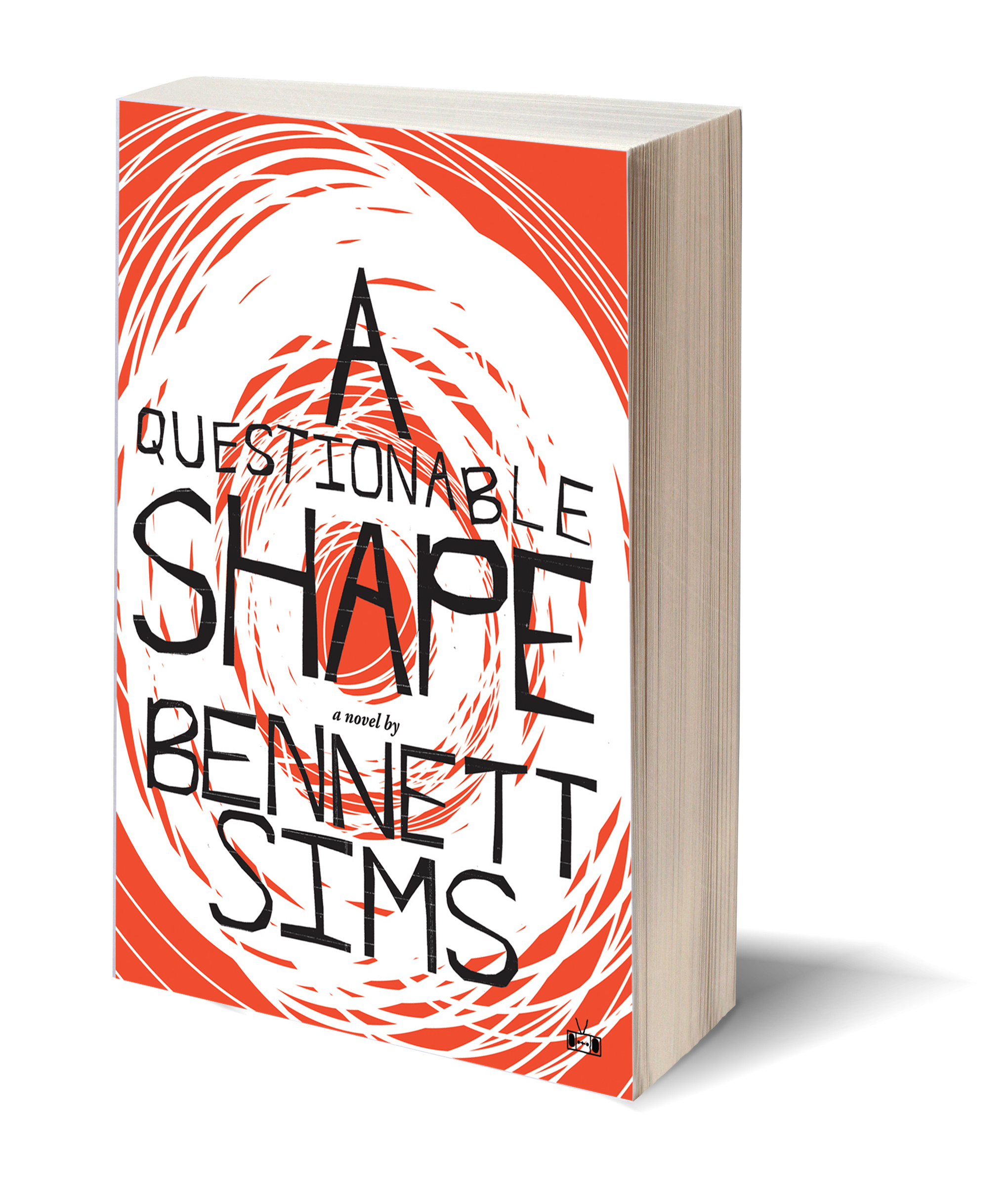 A Questionable Shape

by Bennett Sims
Mazoch discovers an unreturned movie sleeve, a smashed window, and a pool of blood in his father's house; the man has gone missing. So he creates a list of his father's haunts and asks Vermaelen to help track him down.

However, hurricane season looms over Baton Rouge, threatening to wipe out any undead not already contained, and eliminate all hope of ever finding Mazoch's father.

Bennett Sims turns typical zombie fare on its head to deliver a wise and philosophical rumination on the nature of memory and loss.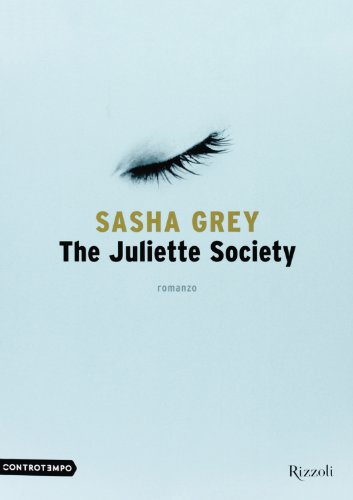 The Juliette Society

by Sasha Grey
Film student Catherine has a secret: a long-held dream, the source of all her sexual imaginings. A dream full of desires of which she is ashamed and embarrassed. And these vivid dreams eventually find their way into her everyday life. One night, at a club, she meets at a man who leads her into a strange world. And soon she is drawn toward the Juliette Society, an exclusive secret society in which all the deepest, darkest fantasies are explored. But for those who join this world, there is no turning back.

Personae

by Sergio De La Pava
De La Pava's (A Naked Singularity) shape-shifting latest is, in part, an upbeat existentialist comedy. We meet Detective Helen Tame (in a chapter titled Our Heroine and Her Work, no less) as she investigates a crime scene, before diving into the writings Tame discovers at the victim's house. Notebook scribblings include pronouncements against filling with allusive arcana for dimwit professors. Next, a short story depicts a professor musing about loss and posterity as, during a swim, the tide carries him farther and farther from shore. Then, a play, making up almost half the book, presents personae with descriptions like A person, Another person, The first person plural; sometimes they alternate identities (Adam and Not-Adam are one and the same). The characters are trapped, à la No Exit, in an unidentifiable here, debating Sartrean questions about where, who, and why they are, misunderstanding and echoing one another at a hilarious, absurd pitch. But then the novel changes tone, which is appropriate considering it's already run the gamut of perspectives, genres, and techniques. The conclusions for Helen and the victim, and especially the novella, which wraps up the book, are darker, and more touching. Game readers should have as much fun with this clever experiment as the author seems to have had inventing it, and be challenged by his more serious and troubling questions.

Tampa

by Alissa Nutting
In Alissa Nutting's novel Tampa, Celeste Price, a smoldering 26-year-old middle-school teacher in Florida, unrepentantly recounts her elaborate and sociopathically determined seduction of a 14-year-old student.

Celeste has chosen and lured the charmingly modest Jack Patrick into her web. Jack is enthralled and in awe of his eighth-grade teacher, and, most importantly, willing to accept Celeste's terms for a secret relationship—car rides after dark, rendezvous at Jack's house while his single father works the late shift, and body-slamming erotic encounters in Celeste's empty classroom. In slaking her sexual thirst, Celeste Price is remorseless and deviously free of hesitation, a monstress of pure motivation. She deceives everyone, is close to no one, and cares little for anything but her pleasure.

Tampa is a sexually explicit, virtuosically satirical, American Psycho–esque rendering of a monstrously misplaced but undeterrable desire. Laced with black humor and crackling sexualized prose, Alissa Nutting's Tampa is a grand, seriocomic examination of the want behind student / teacher affairs and a scorching literary debut.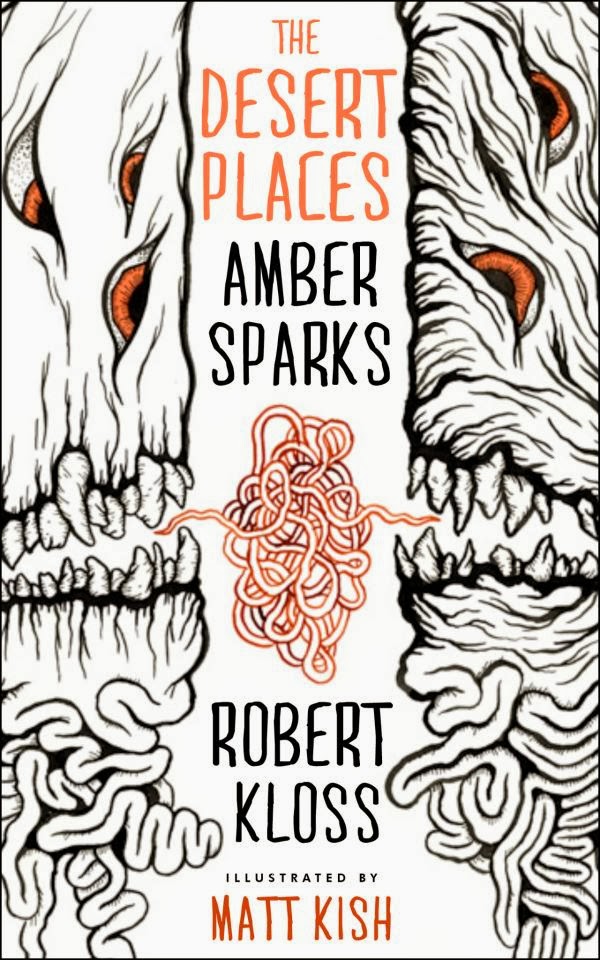 The Desert Places

by Amber Sparks & Robert Kloss and Matt Kish
The Desert Places is a pocket-sized edition of a hybrid text by Amber Sparks and Robert Kloss that explores the evolution of evil in worlds both seen and unseen and features full-color illustrations by Matt Kish, illustrator of the critically acclaimed Moby-Dick in Pictures: One Drawing for Every Page.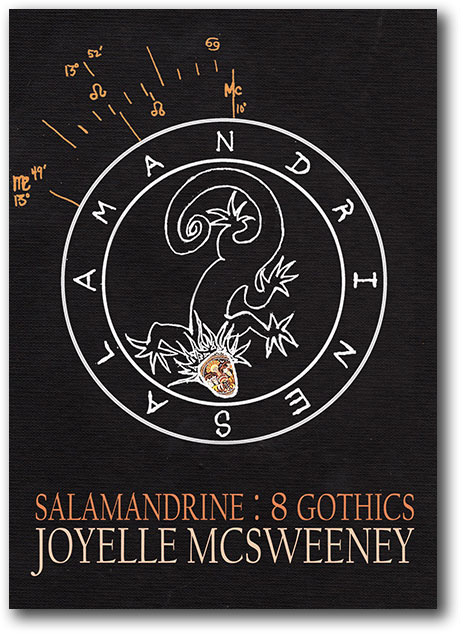 Salamandrine: 8 Gothics

by Joyelle McSweeney
"One would not make love to a Salamandrine during a sandstorm," wrote Aleister Crowley, anticipating by some sixty years the note of caution that Tarpaulin Sky must attach to the Black Book whose image now burns before you: Dear Reader, banish all received notions of narrative, of language itself. Masquerading as a collection of short stories, SALAMANDRINE is a channeled text, moonchild, unholy offspring of poetry and Loser Occult. Refracting the dread and isolation of contemporary life through a series of formal/generic lenses, producing a distorted, attenuated, spasmatic experience of time, as accompanies motherhood, Salamandrine renders impossible any thinking in terms of conventional temporalities or even causalities, let alone their narrative effects. SALAMANDRINE is the high magick of art so low it crawls. Like a toddler at a poetry reading. With a taste for achilles heels. Hell-bent on bringing literature itself to its knees.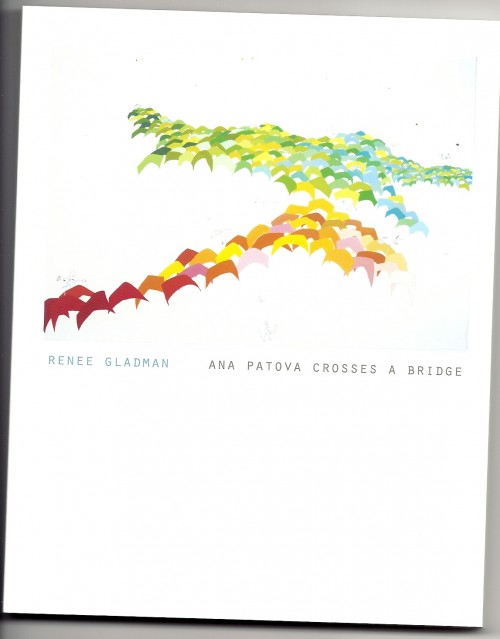 Ana Patova Crosses a Bridge

by Renee Gladman
ANA PATOVA CROSSES A BRIDGE is the third volume of Renee Gladman's magnificent, melancholy series about the city-state of Ravicka, or about the architectures of its absence. It is tempting to read the Ravickian books as an extended allegory—of architecture itself, perhaps, except that architecture is already half-allegorical, its every element raised to prefigure whatever meanings can make their way to them. If any can. In Ravicka, meanings—indeed most contact of any kind—remain in abeyance, building, in absentia, the constitutive negative spaces of the narrative. There is a plot; it lays out zones of sheer ambience. Experiences, of which there are many, unfold as a redolent lingering in the structures of immateriality, the radical realities of the insubstantial. Gladman is a philosopher of architecture, though not that of buildings. Rather, she thinks (and writes) the drifts, partitions, and immobilities of identity, affect, communication, the very possibility of being human. Profound, compelling—haunting, even—the story of Ravicka is astonishingly ours.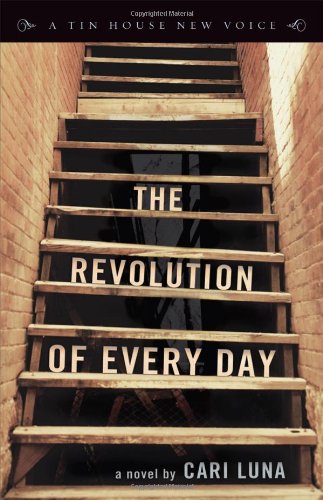 The Revolution of Every Day

by Cari Luna
In the midnineties, New York's Lower East Side contained a city within its shadows: a community of squatters who staked their claims on abandoned tenements and lived and worked within their own parameters, accountable to no one but each other. With gritty prose and vivid descriptions, Cari Luna's debut novel, The Revolution of Every Day, imagines the lives of five squatters from that time. But almost more threatening than the city lawyers and the private developers trying to evict them are the rifts within their community. Amelia, taken in by Gerrit as a teen runaway seven years earlier, is now pregnant by his best friend, Steve. Anne, married to Steve, is questioning her commitment to the squatter lifestyle. Cat, a fading legend of the downtown scene and unwitting leader of one of the squats, succumbs to heroin. The misunderstandings and assumptions, the secrets and the dissolution of the hope that originally bound these five threaten to destroy their homes as surely as the city's battering rams. The Revolution of Every Day shows readers a life that few people, including the New Yorkers who passed the squats every day, know about or understand.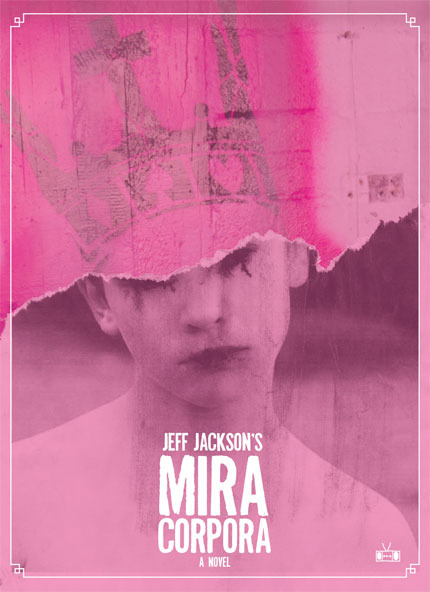 Mira Corpora

by Jeff Jackson
Mira Corpora is the debut novel from acclaimed playwright Jeff Jackson, an inspired, dreamlike adventure by a distinctive new talent.

Literary and inventive, but also fast-paced and gripping, Mira Corpora charts the journey of a young runaway. A coming-of-age story for people who hate coming-of-age stories, featuring a colony of outcast children, teenage oracles, amusement parks haunted by gibbons, mysterious cassette tapes, and a reclusive underground rockstar.

With astounding precision, Jackson weaves a moving tale of discovery and self-preservation across a startling, vibrant landscape.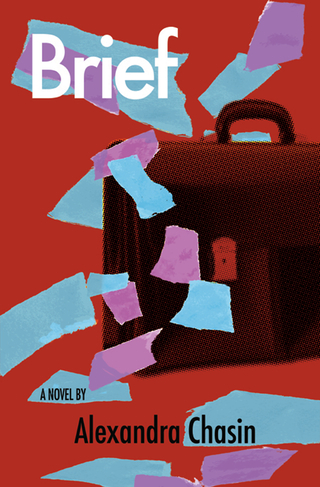 Brief

by Alexandra Chasin
In a funny, angry, hyper-articulate monologue, an art vandal makes a passionate plea to a judge: you, the reader. The vandal has been charged with defacing a masterpiece of modern art, and asks you to consider the following argument: Maybe the way we turn out is less the fault of our parents and more the effect of larger cultural and historical influences — maybe history is the real culprit. Rich with references to the high art, mass culture, political ideologies, and military maneuvers of the post-war era, from the Cold War to the introduction of television, Brief chronicles the formation of an art vandal, until the story explodes in an enactment of temporary insanity.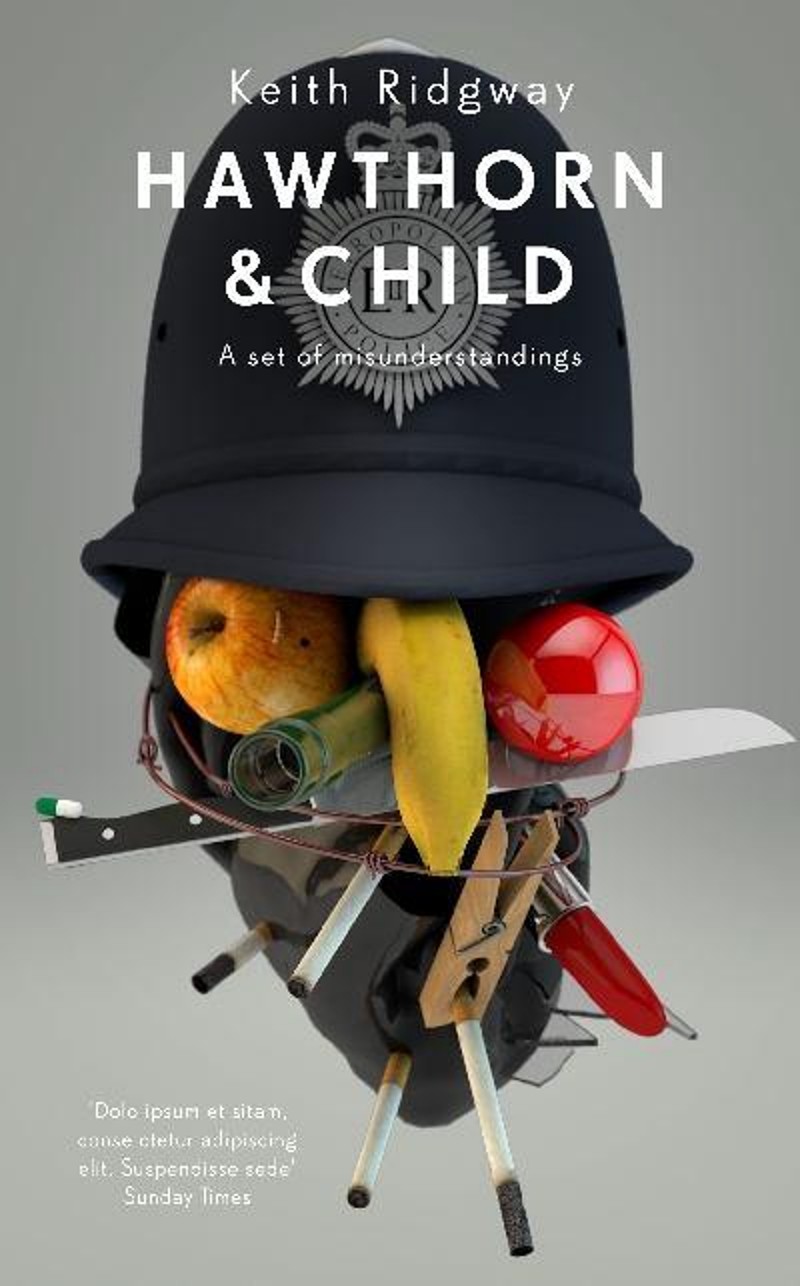 Hawthorn & Child

by Keith Ridgway
A mind-blowing adventure into a literary fourth dimension: part noir, part London snapshot, all unsettlingly amazing.

Hawthorn and Child are mid-ranking detectives tasked with finding significance in the scattered facts. They appear and disappear in the fragments of this book along with a ghost car, a crime boss, a pick-pocket, a dead racing driver and a pack of wolves. The mysteries are everywhere, but the biggest of all is our mysterious compulsion to solve them.

Layman's Report

by Eugene Marten
Fred. An ordinary man. Repairs office copiers by day, works on his own inventions by night. Fred. Builds a better electric chair, patents a lethal injection machine, corners the capital punishment market. Fred. Looks for love, finds it in the arms of the Holocaust-denial movement—for better or for worse.

Inspired by the life of Fred A. Leuchter, Jr., subject of the Errol Morris documentary, Mr. Death, Layman's Report starts with the truth and takes it where only great fiction can.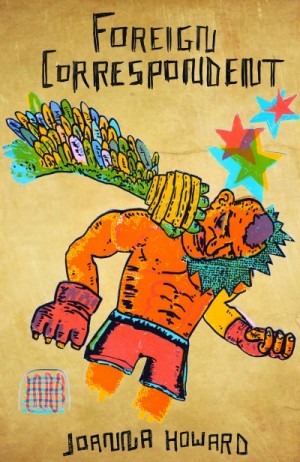 Foreign Correspondent

by Joanna Howard
FOREIGN CORRESPONDENT is about a girl reporter, Johnnie James, in search of international intrigue and romantic excitement. This short novel, written in evocative imagistic sections of short prose, follows Johnnie as she encounters philosophers, jaunty sports journalists, exotic lap birds, retired cage fighters, intrepid doppelganger gal-pals, Marxist sci-fi heart-throbs, fiery martial-arts vixens, and wizened jiu-jitsu masters, all the while fantasizing about ghosts, ninjas, birdmen, yakuza gangsters, wolf dogs, World War II spies, windmills, and volcanic lakes. Drawing heavily on language and tropes from Alfred Hitchcock's film of the same title, the novel revels in fantasies of the stylized reportage and field research inspired by that film, but also takes up other corresponding forms—love letters, fan letters, telegrams, communiqués and dispatches—in general, many forms in which we pour our desires into language expressly for others: seeking to better understand and draw close what is distant, those who are familiar to us, as well as those who are foreign to us.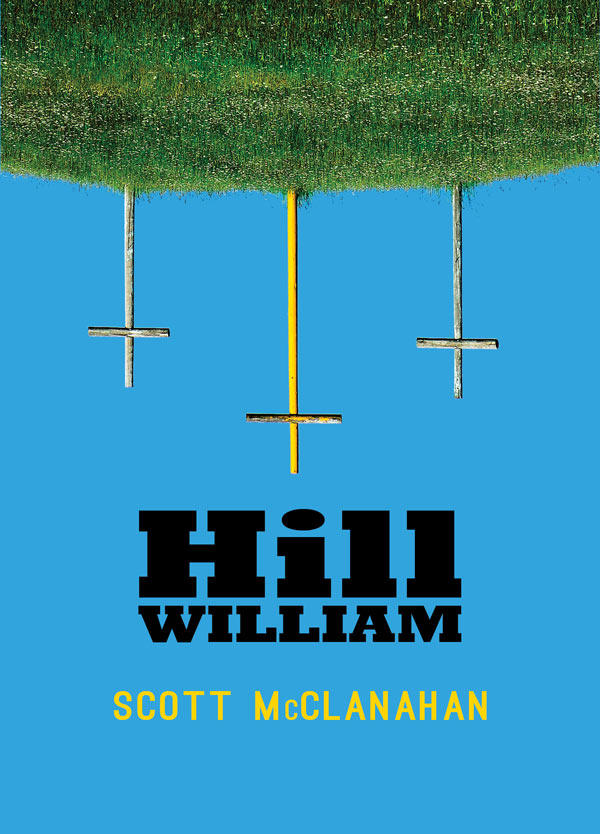 Hill William

by Scott McClanahan
Beginning to read Hill William is like tuning into a blues station at 4:00 a.m. while driving down the highway. Scott McClanahan's work soars with a brisk and lively plainsong, offering a boisterous peek into a place often passed over in fiction: West Virginia, where coal and heartbreak reign supreme. Hill William testifies to the way place creates and sometimes stifles one's ability to hope. It reads like a Homeric hymn to adventure, to the human comedy's upsets and small downfalls, and revels in its whispers of victory. So grab coffee, beer—whatever gets you through the night—and join Scott around the hearth. Lend him your ear, but be warned: you might not want it back.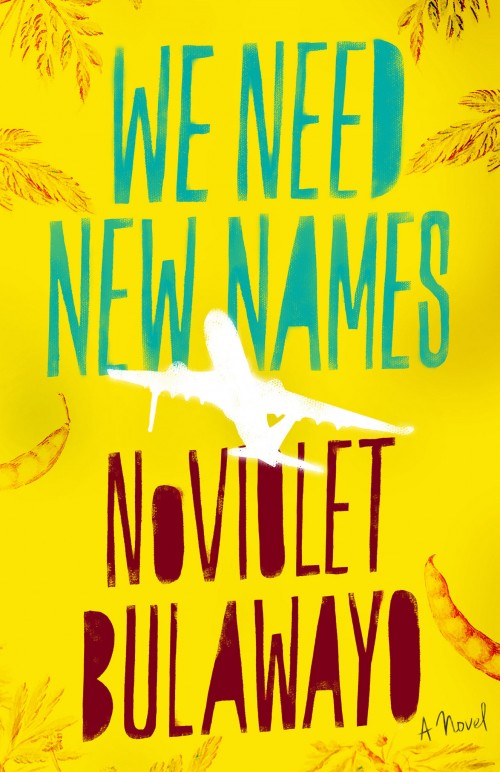 We Need New Names

by NoViolet Bulawayo
Darling is only ten years old, and yet she must navigate a fragile and violent world. In Zimbabwe, Darling and her friends steal guavas, try to get the baby out of young Chipo's belly, and grasp at memories of Before. Before their homes were destroyed by paramilitary policemen, before the school closed, before the fathers left for dangerous jobs abroad.

But Darling has a chance to escape: she has an aunt in America. She travels to this new land in search of America's famous abundance only to find that her options as an immigrant are perilously few. NoViolet Bulawayo's debut calls to mind the great storytellers of displacement and arrival who have come before her-from Junot Diaz to Zadie Smith to J.M. Coetzee-while she tells a vivid, raw story all her own.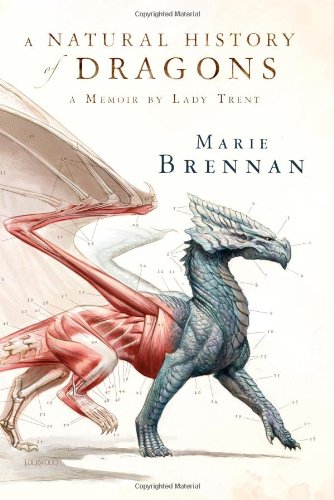 A Natural History of Dragons: A Memoir by Lady Trent

by Marie Brennan
Marie Brennan begins a thrilling new fantasy series in A Natural History of Dragons, combining adventure with the inquisitive spirit of the Victorian Age.

You, dear reader, continue at your own risk. It is not for the faint of heart—no more so than the study of dragons itself. But such study offers rewards beyond compare: to stand in a dragon's presence, even for the briefest of moments—even at the risk of one's life—is a delight that, once experienced, can never be forgotten. . . .

All the world, from Scirland to the farthest reaches of Eriga, know Isabella, Lady Trent, to be the world's preeminent dragon naturalist. She is the remarkable woman who brought the study of dragons out of the misty shadows of myth and misunderstanding into the clear light of modern science. But before she became the illustrious figure we know today, there was a bookish young woman whose passion for learning, natural history, and, yes, dragons defied the stifling conventions of her day.
8 Comments