June 30th, 2009 / 3:03 pm
Uncategorized
Ryan Call
A New Twitter Feed Journal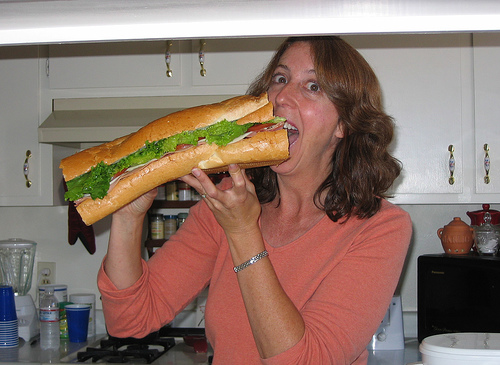 Twitter666 is a journal of twitter feeds from the normally seen and not heard. It is edited by Sam Pink and Martin Wall. Contributors so far are Bradley Sands, Chris East, and Nathan Tyree.
I like the feed from 'a big sandwich.'

Poor big sandwich.
You can pick whatever feeds you want to read from Twitter666 and just follow them. Other feeds include those of a press-on nail, Mike Tyson's face tattoo, a three year old, and a creepy old guy at the park. Or you can email Sam Pink and Martin Wall if you want to take part, add a feed, etc. They might let you. They are nice people.
Tags: a big sandwich, Martin Wall, sam pink, Twitter666
18 Comments