November 15th, 2010 / 6:10 pm
Random
Roxane Gay
Barnes & Noble Made Me Sad Last Night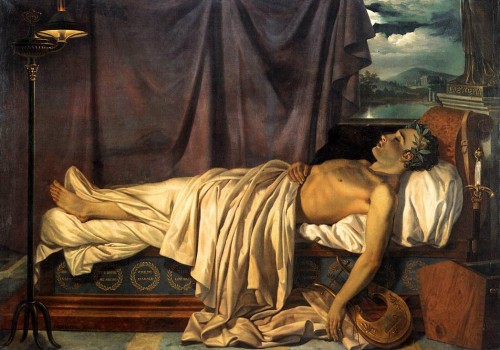 I was in a Barnes & Noble last night for the first time in years. I don't live close to bookstores so I mostly buy my books online, at AWP, or at independent bookstores I happen upon during my travels. What I love about B & N is how there are so many options. If I feel like helping myself, there's a book for that. If I want to read a trashy romance novel with a cheesy dude on the cover exposing his cleanly shaven chest, there's a book for that. If I want to read up on starting my own business or Kabbalah or the Kama Sutra, there are books for that too. While I was in B & N last night, the whole place felt shrouded in a bit of sadness, as if the whole idea of the brick and mortar bookstore was on its last legs. I don't really think this is the case but there was something rotting in that store. There were plenty of people milling about but they were mostly lounging in the cafe or reading quietly in the plush, oversized chairs probably covered in bacteria, or browsing the stacks and stacks of books muttering things like, "I could do better than this." There were these other two guys in the Entrepreneurship section engaged in a hopeless little discussion about how they were going to get rich! Quick! That really happened.
The very first thing we encountered upon entering the store was a huge kiosk shilling the Nook manned by two well dressed young men in natty suits who didn't bother to even try to woo us with the wonders of the e-wonder. I think they could smell my Kindle on me or maybe I gave off a "Fuck You! I Like Books" vibe, I'm not sure. It was telling to see how the long slow surrender to electronic books has encroached upon bookstores themselves because there was also a Nook display at the Customer Service kiosk in the middle of the store and other Nook reminders sprinkled about the place. We get it! You're selling an ugly thing called a Nook.
One of the things I love about independent bookstores is that the people who work there generally know about books. They are familiar with recent and forthcoming titles. They can make recommendations. After I did the real life version of ego googling by searching for books I'm in (I surely did), I went to the Customer Service kiosk because I was looking for The Instructions by Adam Levin.
Let me back up. Earlier that evening I attended the Stories and Beer (or is it Beer and Stories?) reading in Urbana, IL hosted by Aaron Burch, writer and editor of Hobart. (If you're ever in town, check this reading series out. It was really great. Everyone read for five minutes or less which was great and each reader was actually introduced in a non-boring way with humor and wit and also there was intro music so it all felt kind of rockstar-ish even though we were in a random bar on the prairie.) At some point The Instructions came up and someone I was sitting with said it was really good and I hemmed and hawed about the size of the book because I don't feel like having to hold it for 1,000 pages but then as I was driving out of town, I saw the Barnes & Noble rising out of the blighted suburban landscape just before the depressing sight of a Drury Inn and thought I would see if they had a copy.
The employee at the Customer Service kiosk hasn't even heard of The Instructions (heartbreaking) and they didn't have a single copy in the store (staggering). That's kind of weird, right? Champaign Urbana is a decent sized college town and The Instructions has gotten a fair amount of press. It's not unreasonable to assume there's at least one copy in the store. I was deeply saddened by this state of affairs. As I walked around the store, I was overwhelmed by how much nonsense was being sold. I have been wrapped in the safe, sexy cocoon of independent publishing for far too long. It's a frightening world out there. On one table, there was a Voldemort wand being sold for some ridiculous sum of money next to various box sets of the Harry Potter series. There were gift cards and discount books, in their sad remaindered graveyards. There were novelties of all kinds, and a special addition Monopoly set I gave serious thought to buying. There were stacks of thrillers about the end of days or government conspiracies or federal agents fighting the good fight all featuring exhausted and flawed keepers of the peace all trying to do the right thing. I took a moment to browse Shannon Doherty's new memoir/random ass list of twaddle. It was terrible. As you know, I'll read anything and love just about anything book-related. Those $7.99 mass market paperbacks are fine by me as are celebrity memoirs but I try to have a balanced literary diet and I left Barnes & Noble feeling like if the whole of your book buying experience happens in a Barnes & Noble, you're not getting a balanced diet. You aren't even getting the opportunity to know your reading diet is unbalanced.
The literary magazine selection was also sad. It made me profoundly depressed. They barely had anything save for a lonely copy of The Southern Review, a Paris Review, Black Warrior Review, Oxford American, an inappropriately shelved McSweeney's 34 in the anthology section, and the usual array of writer's magazines with headlines emblazoned on the cover offering 21 Tips to Create Memorable Characters or 33 Ways to Find an Agent! I bought two of those magazines so now the selection is even crappier. I walked around some more and thought about the Vouched Books project where Christopher Newgent brings his table of indie books and magazines he can vouch for to various literary/arts events around Indianapolis. There's a lot to be said for bookselling on such a small scale. I've seen Christopher at work at a reading in Indy and he was never without interested people hanging around his table. People seemed really excited to be able to talk to someone about potential books and magazines worth buying and reading. One young man I saw was totally excited to learn about writers he had never heard of. I saw him walk away with like three books. As booksellers struggle with how to stay alive, I think part of the conversation should center around how we can make people feel connected to books. I didn't feel a connection to much of anything as I walked around Barnes & Noble, but hours earlier, at the reading, talking about books and writers and stuff, I did feel a connection. I did feel excited to read something new. It's hard to feel much of anything in a huge, nondescript squat of a building crammed with too many books holding too little substance.
Tags: Barnes & Noble, nook, Vouched Books
51 Comments