October 30th, 2008 / 1:48 pm
Uncategorized
Gene Morgan
I Posted a New Bear Parade Book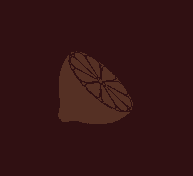 I posted a new Bear Parade book today. It's the thirteenth book for the site, and it has thirteen chapters. My thirteenth birthday was on Friday the thirteenth, so get freaked-out or something. The world is going to end, and it's my fault.
The book is by Noah Cicero, and is about vampires, existence, and how awesome Elvis and lemon-shakes are. I'm excited. Also, I designed it, so I probably should be.
I'm a shitty editor, so if you see any typos or grammatical mistakes, email me so I can fix them. I love you.
Happy Halloween.
Tags: Bear Parade, Elvis, Noah Cicero
20 Comments