March 22nd, 2011 / 2:20 pm
Random
Evelyn Hampton
I tried to teach a math class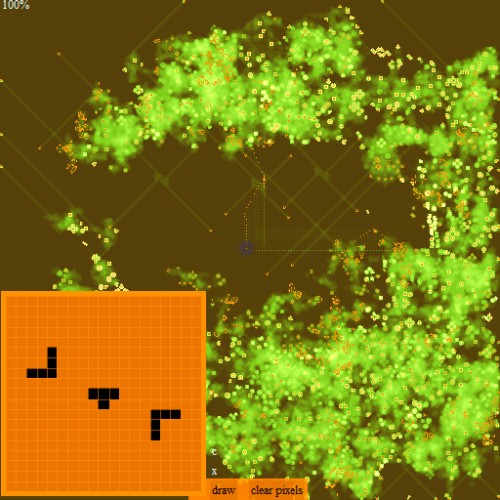 I decided it would be better to TA a math class than to teach a creative writing class, so I called the math department at Brown and told the person who answered about my predicament–I'm in the writing program, I need funding so I have to teach, but I don't want to teach in my department, I'd rather assist with a math class, would this be possible?
The person who answered transferred me to a different person who arranged for me to meet with himself and some graduate students. They would ask me some questions and, based on how I answered, allow me to teach in their department.
I went to the meeting. There were three of us; we met in a graduate student's office. We chatted for a few minutes, and then I was asked to please explain the quadratic equation and the binomial theorem. I said things that I thought sounded coherent, and then I was asked to turn toward a large, flat screen on the wall behind me.
At first the screen was black; then it slowly became populated by a scintillating pattern of many colors. I watched the pattern move around the screen for several minutes–it would form in one corner, then move by some mechanism of the pattern to a different place on the screen, where it would disassemble itself and disappear. Then it would begin to form again, but in a different place than where it had disappeared.
It went on shifting and shimmering around the screen, and I got the feeling that I was maybe watching the spread of bacteria, or a self-organizing pattern like the ones that make themselves in Conway's Game of Life. I didn't want to say anything until I was sure of what I was seeing, but what I was seeing kept forming and reforming in different ways, so all I could be sure of was that as soon as I saw something, it would change.
Then one of the graduate students asked, What is the equation that describes this pattern?
I said something like Uh or Um. Someone turned off the screen. The man who had arranged the meeting left the office quickly. The two graduate students snickered and whispered. I apologized for something, I wasn't quite sure what, and left.
I guess I will teach writing.
Tags: Game of Life, writing program
17 Comments