September 8th, 2009 / 4:51 pm
Random
Catherine Lacey
Kiki Smith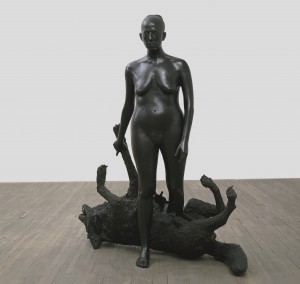 I feel cross-influenced. By that I mean that some visual artists and musicians have as much influence on my writing as writers do, often more. For this reason I want to show you some pictures of work by Kiki Smith, a visual artist who makes incredible objects.
I realize that a lot of HTMLgiant readers might feel like the art world is another planet. It often feels that way if you go to an art gallery opening to mooch free wine or the MoMa on a busy afternoon. Maybe you were stoned all the way through your Art History 101 class in high school or college or maybe you never took one or maybe your teacher was unforgivably snobbish. Maybe it seems like 90% of the "contemporary art" you've seen shouldn't be called art at all. That might be true. I don't know. I just know there are a lot of living artists that I love because I get that giddy-faced-piss-my-pants feeling when I see their work in real life. Kiki Smith is probably at the top of this list of Artists Who Are Like Writers.
I feel like writers and visual artists have a lot more in common than we often acknowledge. Writing and making objects are lonely endeavors. We're both trying to get something that is so clear in our brains to be just as clear to other people.
We're often reclusive. We have to find other ways to support ourselves and feel confused about MFA programs. Debut novelists and young, hip artists are often marketed in a similarly disgusting way. We both struggle with issues of labeling (poetry? prose? performance? installation?) …. So, I'm going to start a little series on the giant about this. Artists who are like writers or Artists that writers like or something. A kind of crash course in contemporary art.
Kiki Smith had a strange life.
When she was a girl she was obsessed with death.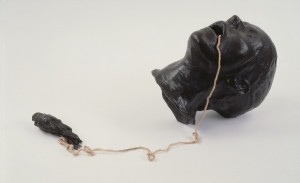 She is still obsessed with it.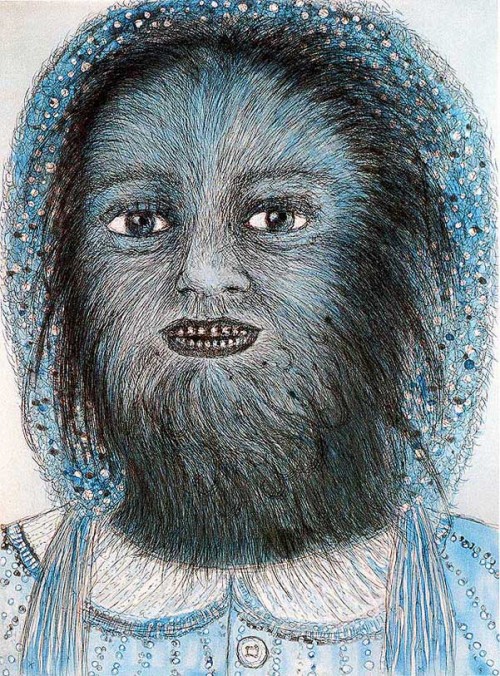 She is also obsessed with mythology and the human body.
I am using the word obsessed intentionally. Obsession seems like a big part of her work.
Tags: kiki smith, mfa programs
29 Comments