May 4th, 2012 / 10:27 am
Random
Lily Hoang
Land of Enchantment, or, Fairy Tale Review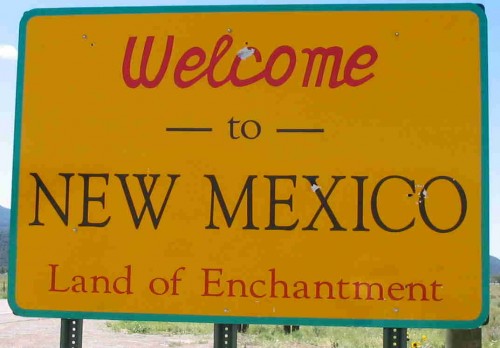 I live in New Mexico: The Land of Enchantment.
Most of us have wanted enchantment since we were kids. And if not enchantment, magic. Fairy tales. The stuff of Disney. And then we grew up and figured out Disney dreams are problematic, reinforcing heteronormativity, etc. Maybe not. But I think we all still want magic. And violence. And even more magic. Just look at the two Snow White remakes within 2012 for proof, each one portrays Snow White as a warrior. (Maybe "warrior" is too strong of a word.) But she's no longer helpless. She's in there, fighting, and looking hella glamorous.
So, if you're keen on magic and fairy tales and enchantment, write something. And submit it to Fairy Tale Review. Our submissions are open until May 31, and what's up? I'm guest editing. In the past, we've published people like: Kim Addonizio, Rikki Ducornet, Johannes Goransson, Lydia Millet, Joyelle McSweeney, Mary Caponegro, Francine Prose, Stacey Levine, etc.
Here's the official call for submissions:
Our next submission period opens on March 1, 2012 and closes on May 31, 2012.

During this period, we will accept submissions for the ninth annual issue of Fairy Tale Review (The Yellow Issue), which will be Guest Edited by Lily Hoang.

Yellow is a color bound to tradition and mysticism, danger and hope, oppression and excess. Yellow is the color of jaundice, and it demands that you yield, slow your pace, it cautions you to focus on your surroundings. Yellow indicates aging, not only in people but also things. Yellow is the color of Chinese royalty and also a slang denigration of Asians and light-skinned African-Americans. Yellow is whimsical and contradictory. For this issue, we're interested in writing that worships and dements yellow. We would like you to knock on yellow's door and invite her out to play. Please send poetry, fiction, essays, drama, creative nonfiction, comics, illustration, etc.

The submission period is open March 1, 2012 to May 31, 2012. We cannot consider early or late submissions.

We will consider only previously unpublished work in English or in translation to English (in the case of translations, you may be asked to provide proof of permission to translate, if deemed necessary). Manuscripts may be sent to theyellowissue [at] gmail[dot]com.

Please send Word, .doc, .rtf, or .pdf files. Artwork must be in high-resolution (300 dpi or higher) to be considered.  If you include illustrations with your manuscript you must provide copyright information for these (and if you are not the copyright holder yourself, please provide proof of permission to use the illustrations from the copyright holder with your submission).

The Yellow Issue will be published in 2013. All submissions will be responded to within four months of receipt. Simultaneous submissions absolutely accepted; simply let us know as soon as your work under consideration by us is taken elsewhere.

Questions can be directed to theyellowissue [at] gmail[dot]com.

It will be helpful to you if you familiarize yourself with what we publish before submitting. To do this, request that your local library order a copy of the journal, or look at  The Blue Issue (2005), which is available as a free PDF download. Most back issues of Fairy Tale Review are sold out, though used ones may be found in the various online stores . Copies of The Red Issue (2010), The Brown Issue (2011) and The Grey Issue (2012) are still available as of this typing  from Small Press Distribution, and Weightless Books has all issuesas e-books on hand, at very affordable prices.
Write and submit. I'd love to see your name in my inbox.
Tags: self-promotion
3 Comments
May 4th, 2012 / 12:06 pm Anonymous—

Bummer. I won't be in New Mexico until June. 

May 4th, 2012 / 2:21 pm Anonymous—

This looks fantastic (no pun intended).  Thanks for the heads-up.

May 4th, 2012 / 3:41 pm Paul Jessup—

FTR is some great stuff & I'm a huge fan of Kate Burnheimer. My Mother She Killed Me, My Father He Ate Me is a fantastic collection.